Compute!'s Gazette disk collection
My childhood is back! My childhood is back!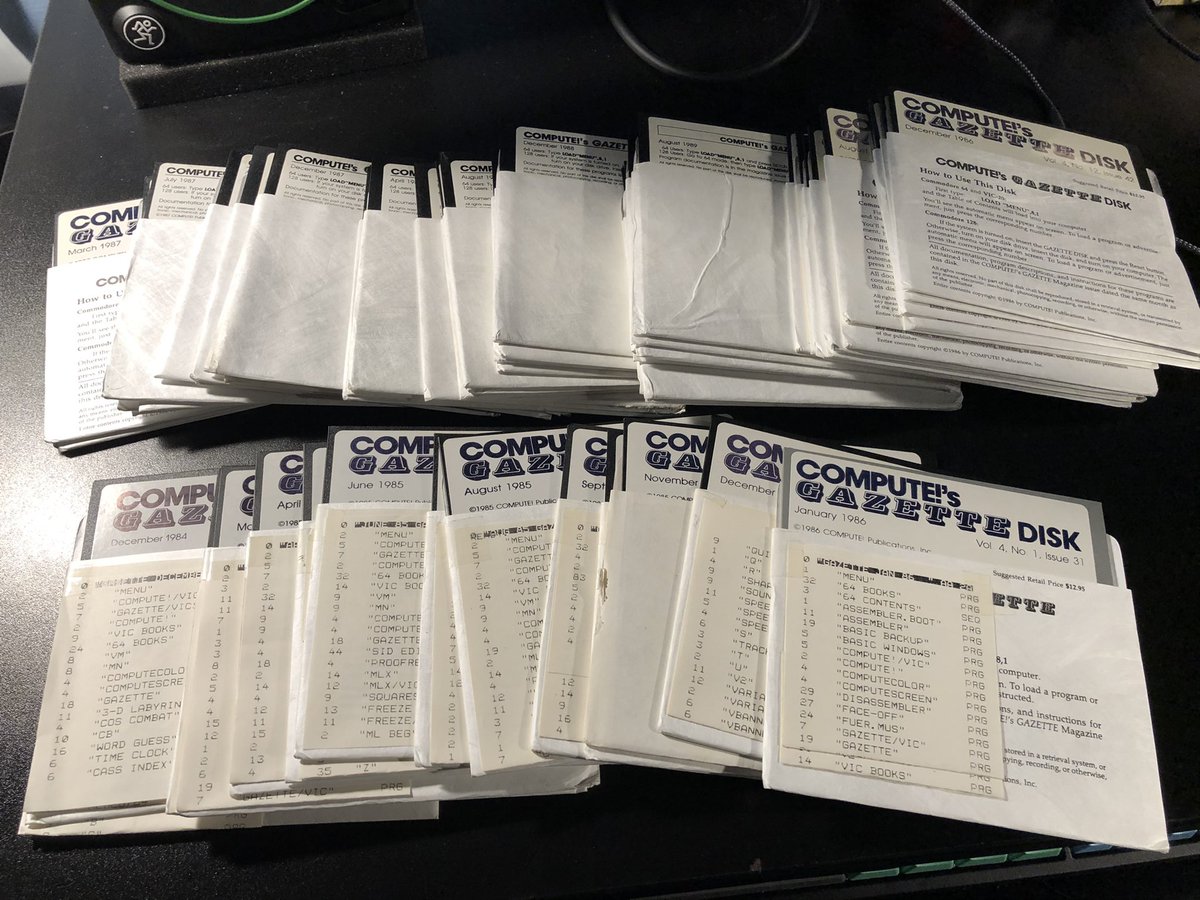 Happy to discover this old (2015?) blog series by @kirkjerk reviewing every game published by Compute!'s Gazette, with running commentary about the magazine. gazettegalore.blogspot.com
Kirk also did this 2006 interview with Steve Hartner, the creator of Crossroads! kirk.is/2006/04/13/
And one more link for Kirk's best-of download page. It's a public service to pull out the gems. I remember most of these, because they were good enough to play more than once. gazettegalore.alienbill.com
For @mogwai_poet, Mudfrog Math by Cullen O'Day, Compute!'s Gazette June 1990. No hat, as far as I can tell.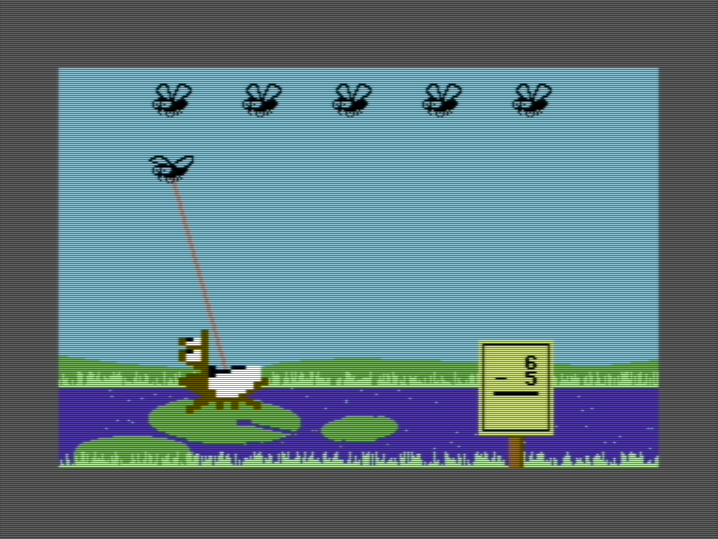 (Originally posted to Twitter on March 2, 2021. It received 15 likes.)