Part of my brain is all like, move your retro computers to the storage unit so we have room to breathe while we're cooped up in this house, and another part is like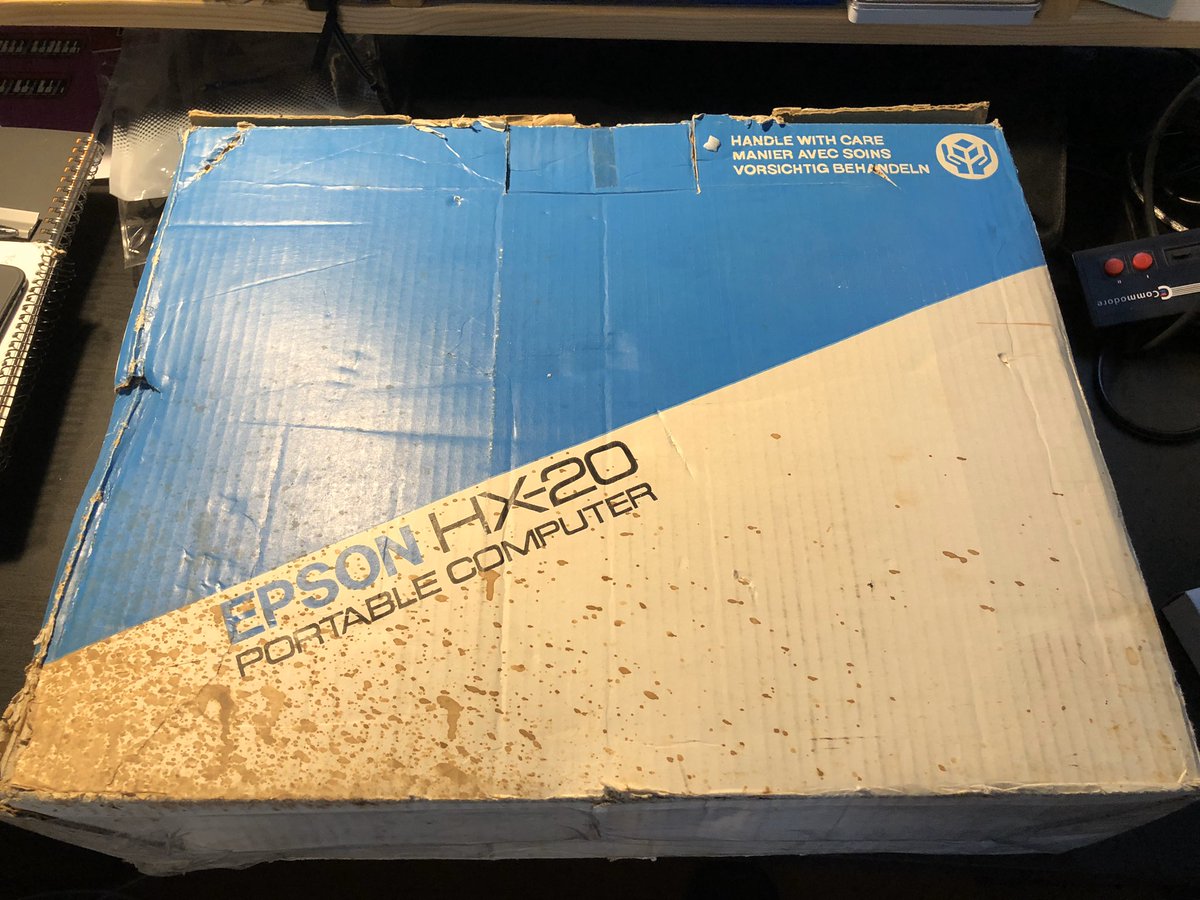 (This is @paulrickards and @TubeTimeUS 's fault btw)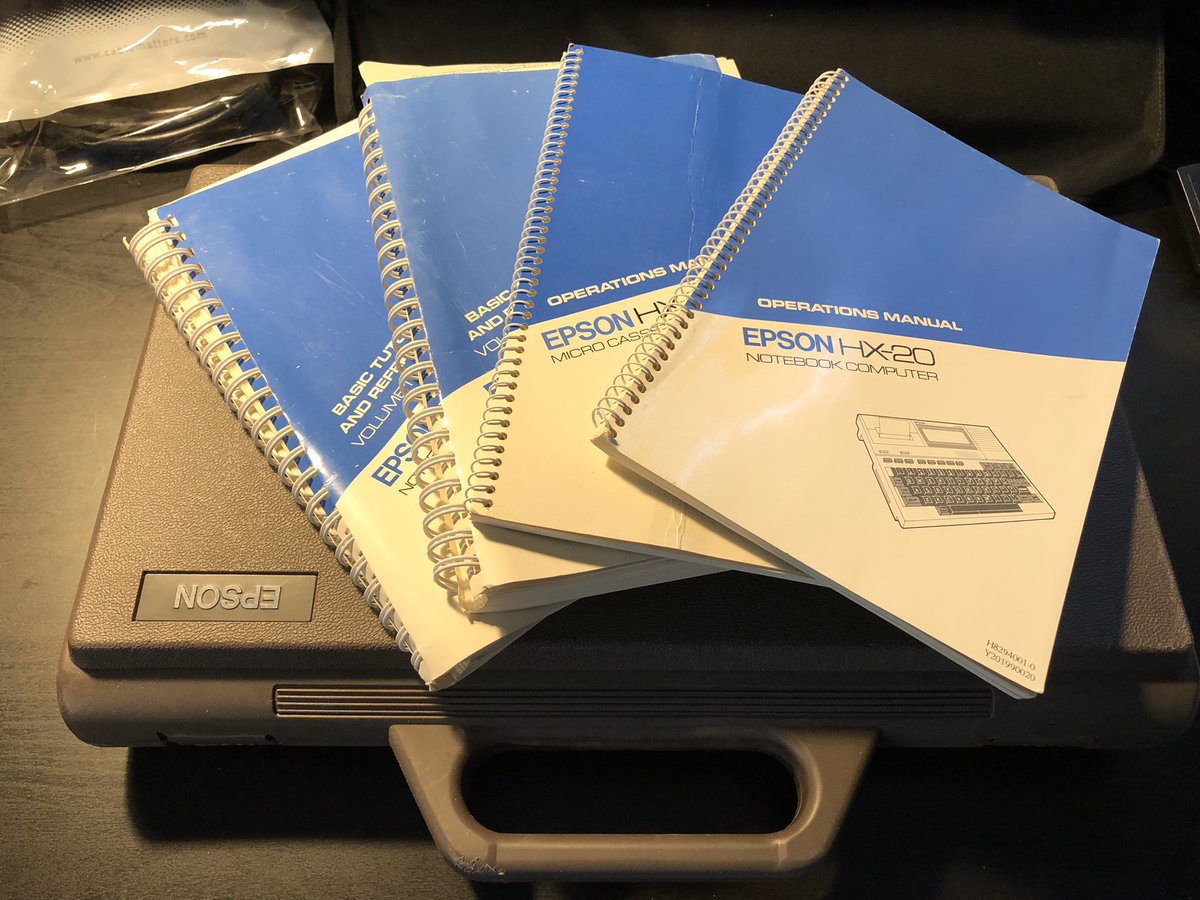 Switch was left in the on position during shipping so it needs a few minutes of charging time.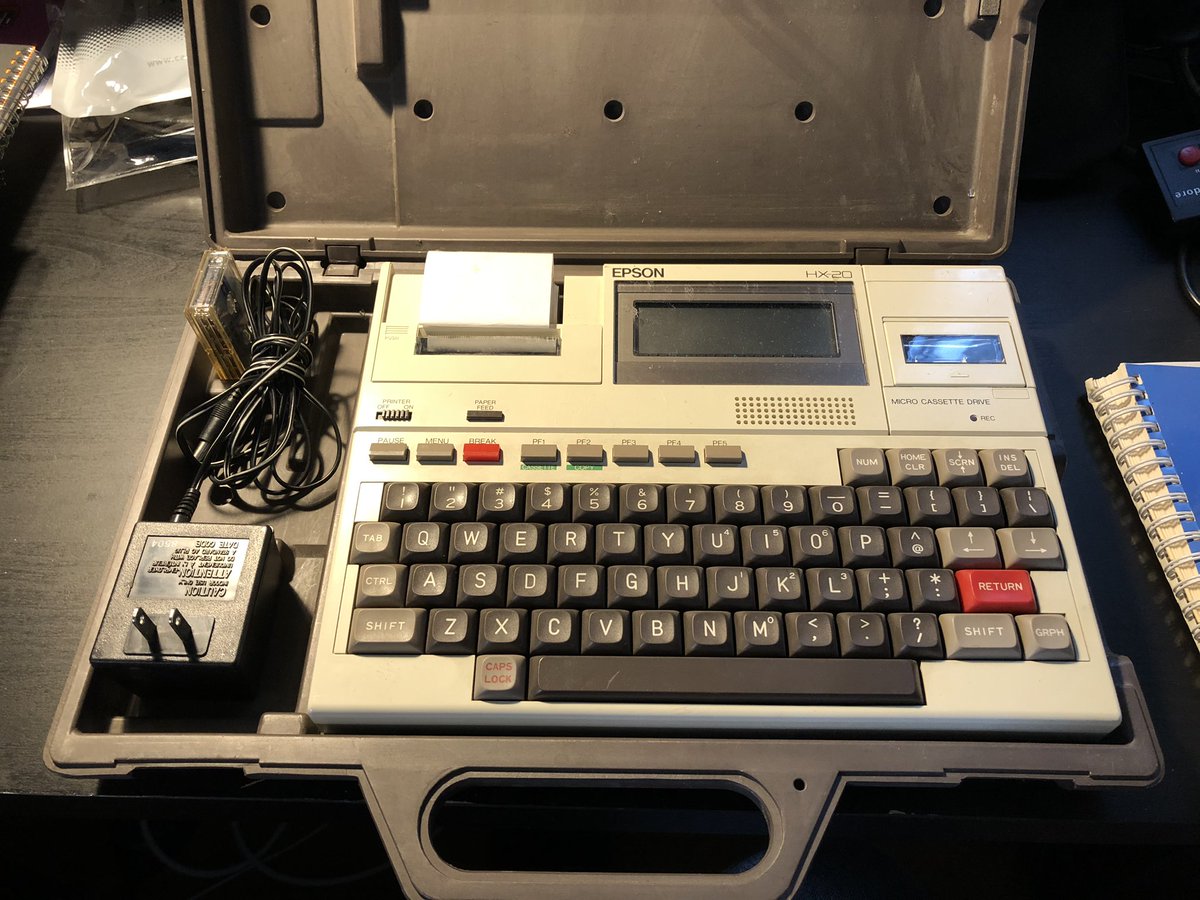 But then… beep! Welcome back to life!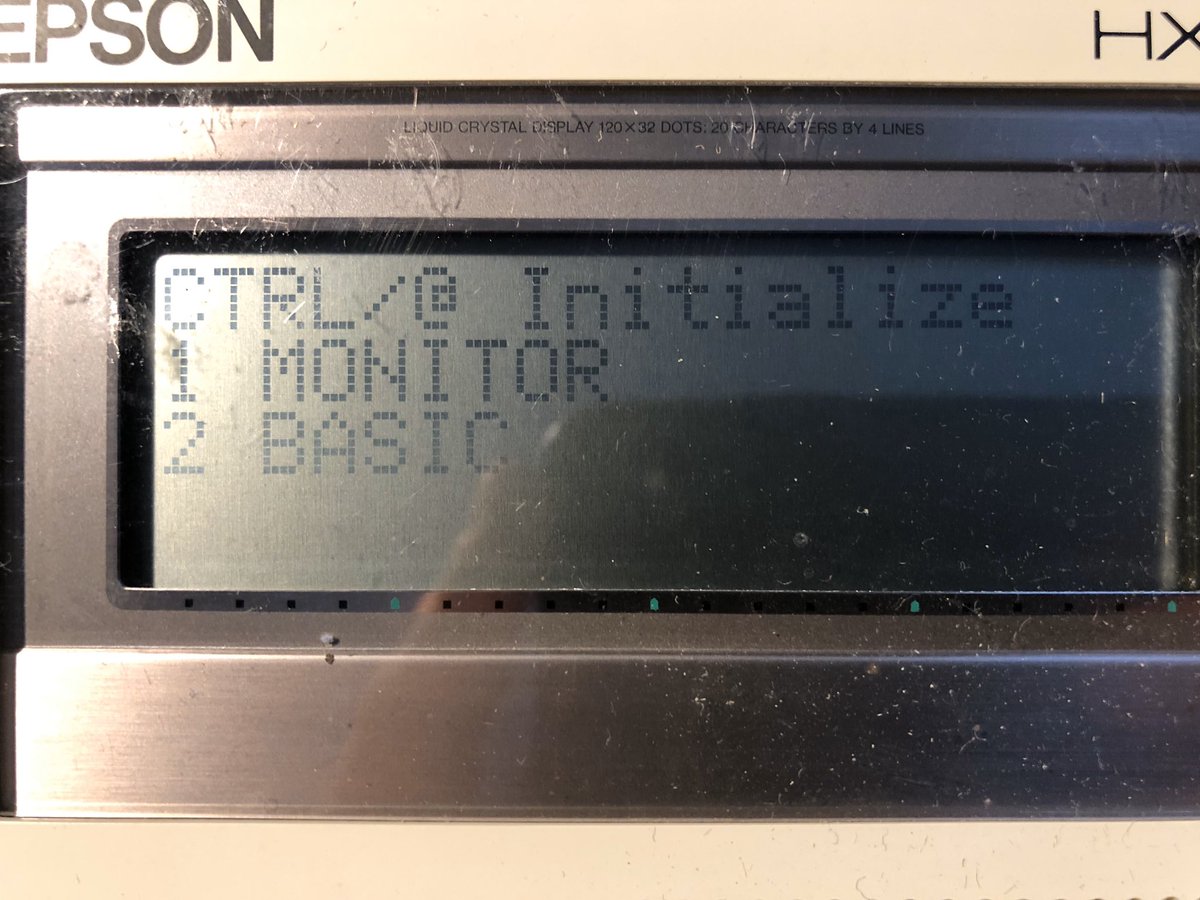 … or something like it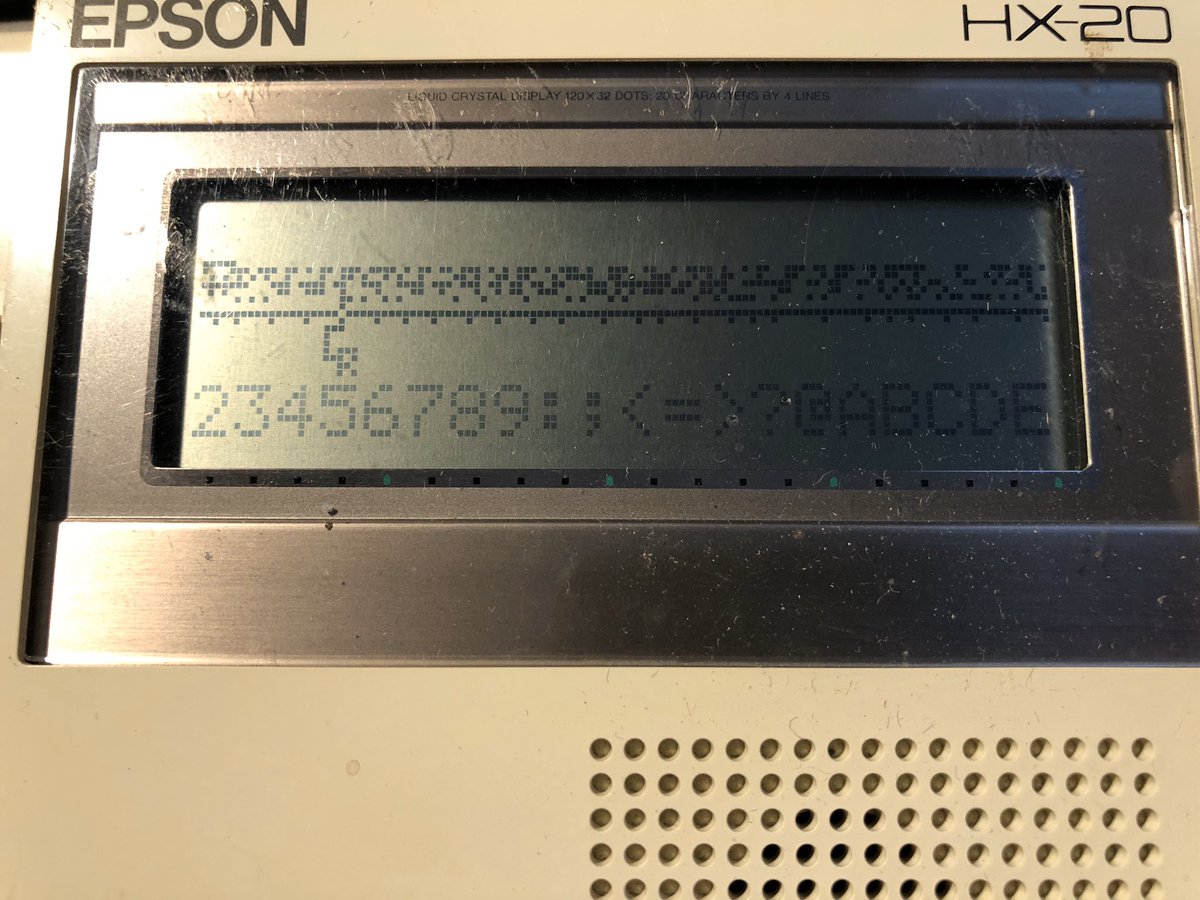 The display is actually stuck like this with the power switch in the off position and power disconnected. I assume a fault is draining the battery in this state?
Huh. Ok.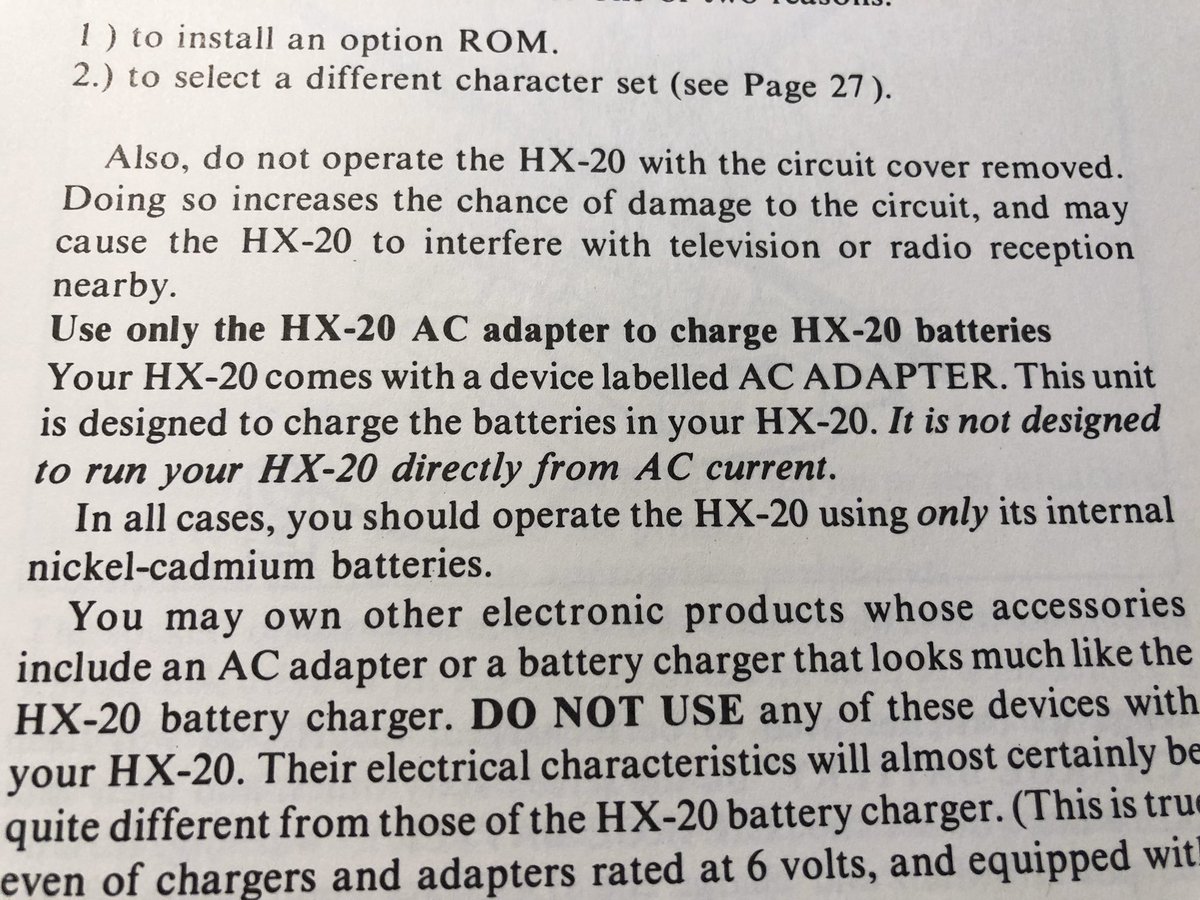 So weird! It was stuck on that junk display, even when powered off and disconnected from AC. The reset button on the side fixed it—still when off and disconnected. All soft power except the reset button! Crashable in the on state!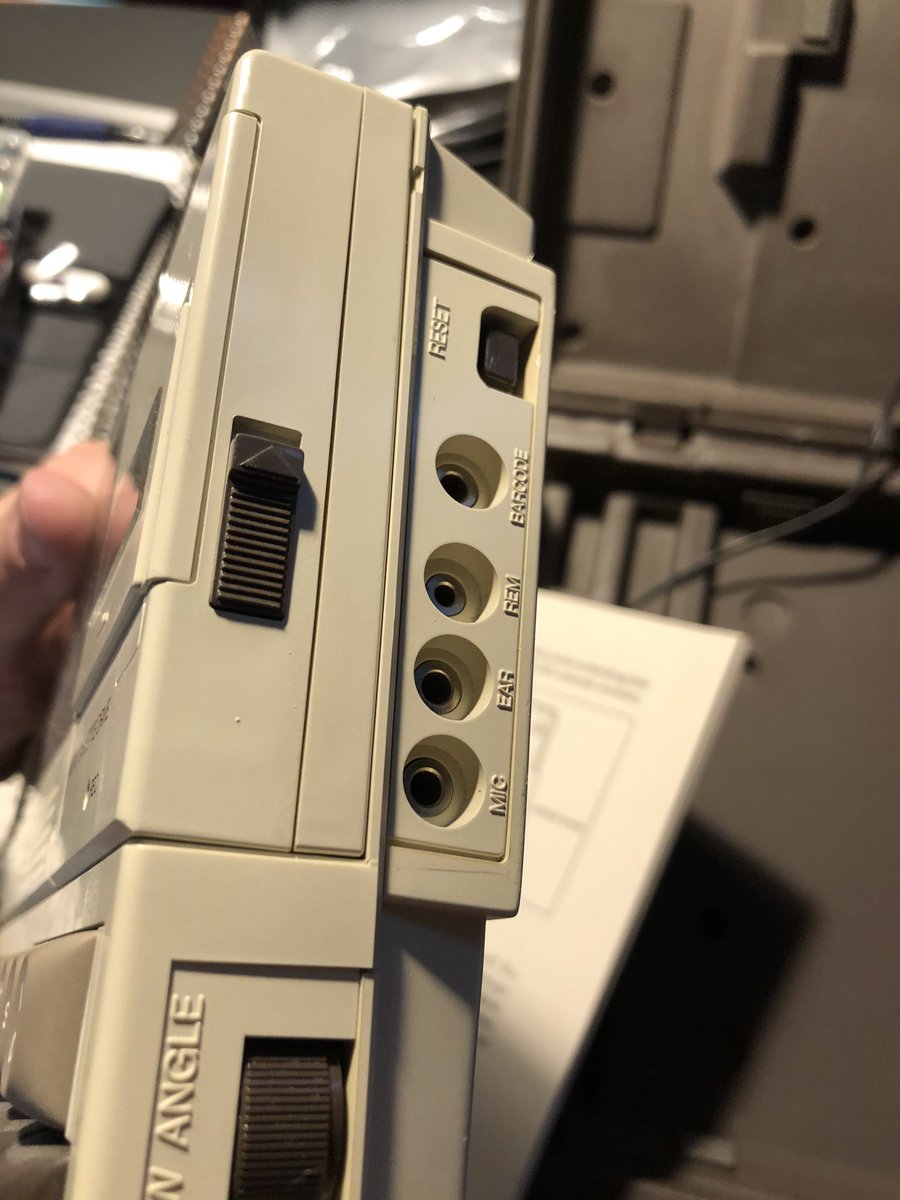 Check out the connectors while we're here: microphone, earphone, remote control, barcode reader.
(Originally posted to Twitter on April 11, 2020. It received 8 likes.)