Exploring the UWCUG disk hoard
Finally cracking open the disk hoard from last week. Of the first nine (9) disks chosen at random, only one (1) was readable. Not surprising, but it's making me balance the value of my time against the possibility that I find something interesting that isn't already a d64 online.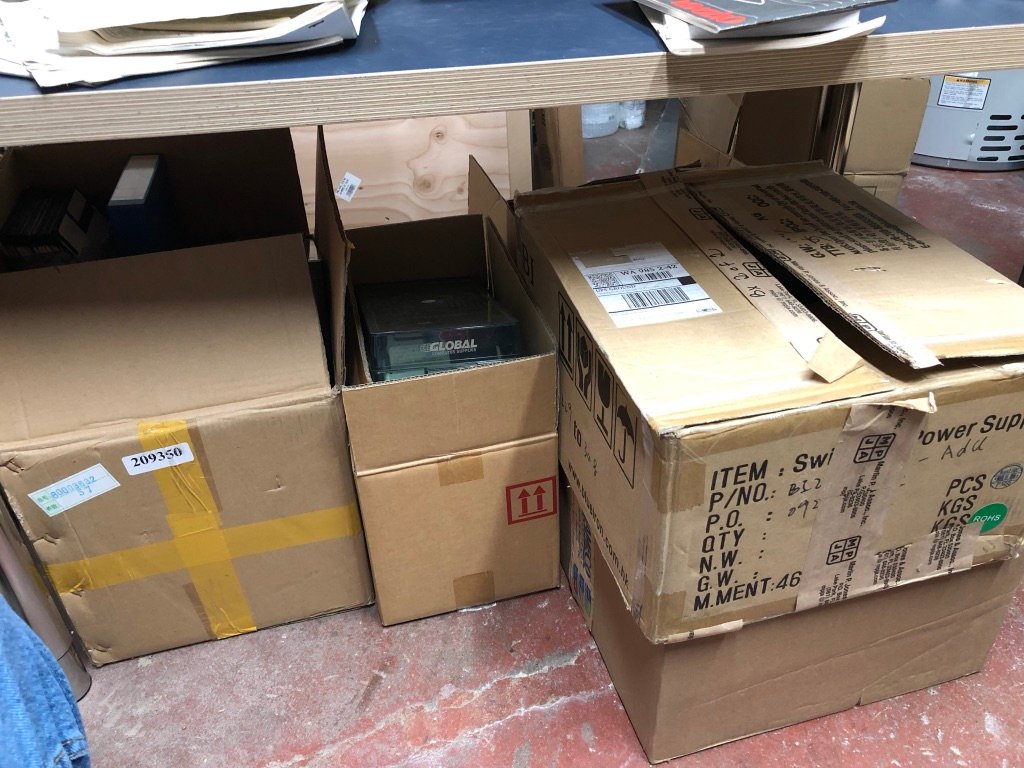 But the one that worked is this Keypunch Software shovelware game disk that I remember having as a child! Playable knockoffs of Qix and Centipede, and an eat-em-up with simple gameplay. Actually not bad.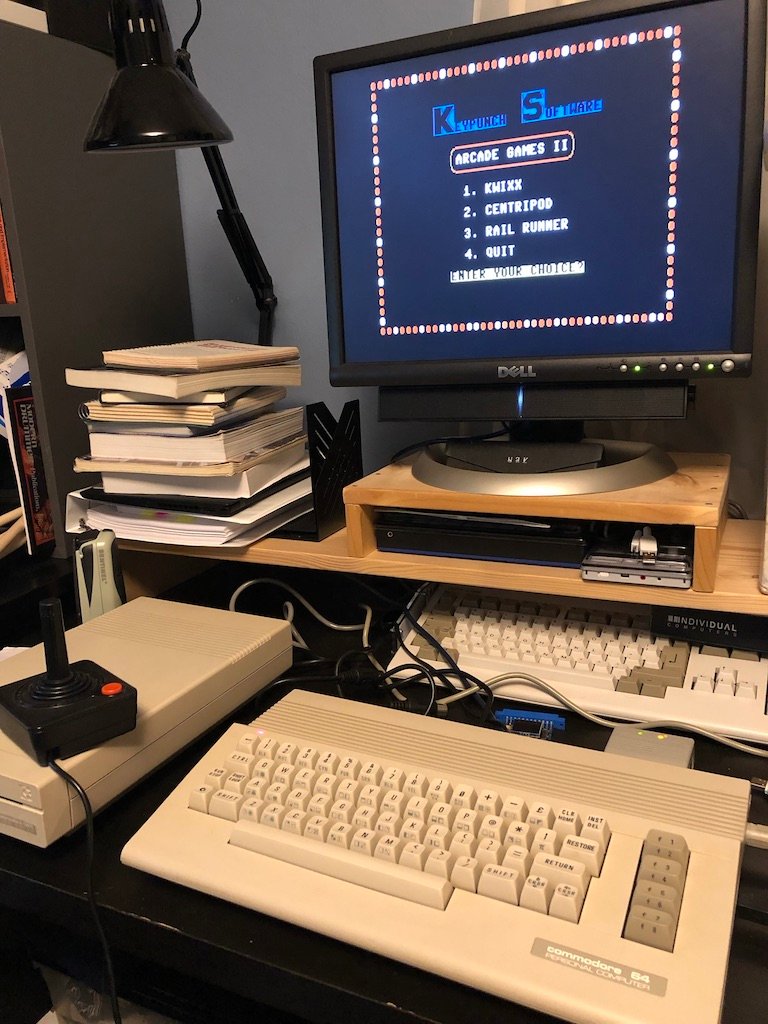 I feel bad using a boxed 1571 for this, but I could probably stand to open it up and clean the heads anyway. ("You're sticking moldy disks into a 1571??" I know, I know. And no there is no visible mold.)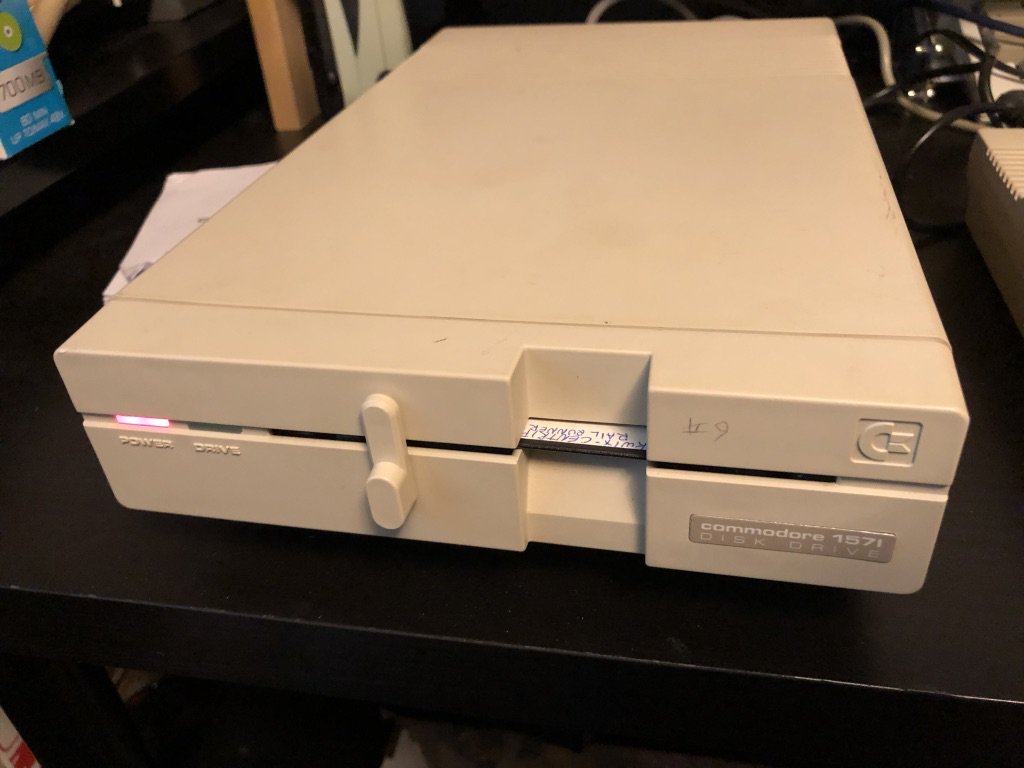 I remember thinking 5-1/4" floppies seemed extremely fragile back when they were new. It doesn't take much deterioration for the metal film disc to not spin freely inside the cloth lining, let alone schmutz collecting on the disc itself.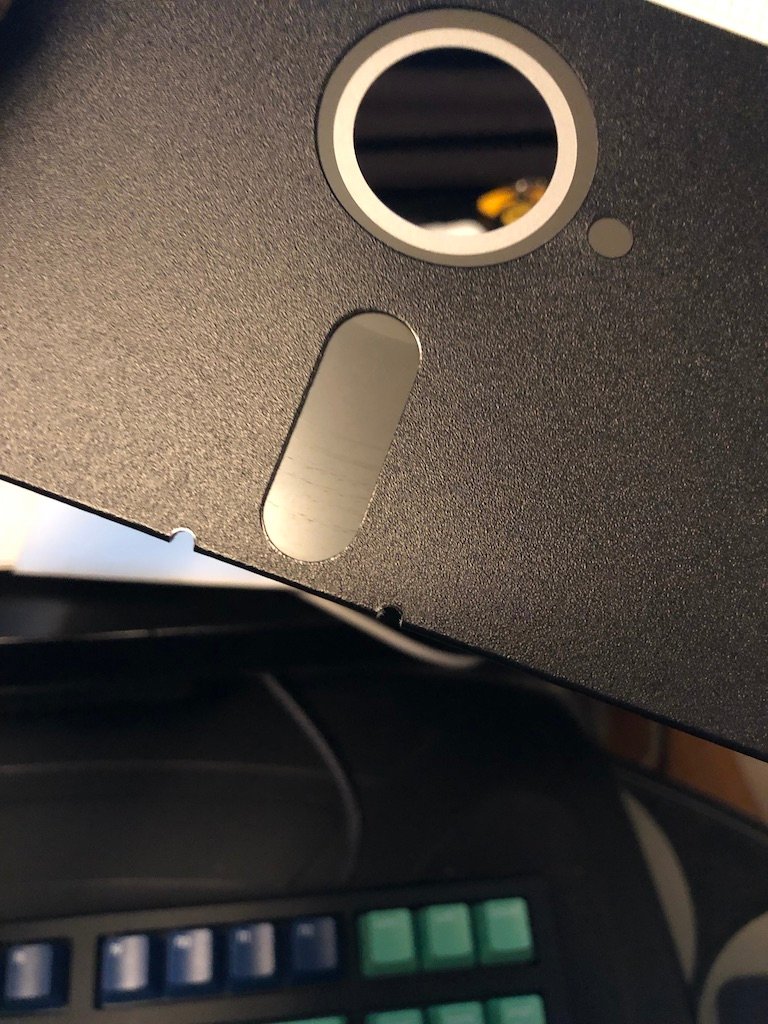 Don't watch this. Forward it to an enemy who loves 1571 drives.
retrotechnology.com/herbs_stuff/cl…
Sacrificing Home Banker to get a sense of what these look like inside. There's definitely schmutz all over it, but it might be cleanable. I have a box of supposedly clean blank floppies that I could repurpose, but not enough for everything.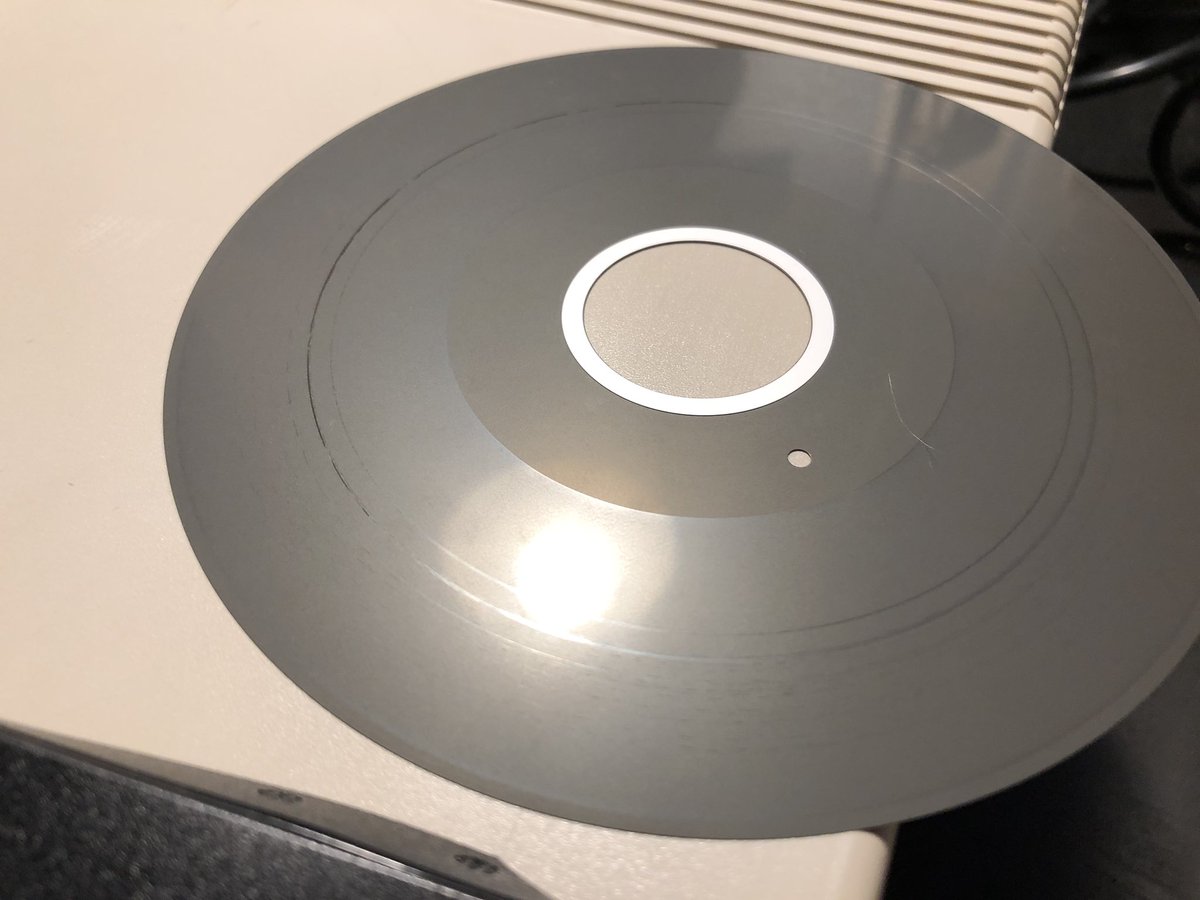 Kimtech wipes and alcohol, wiping fromouter rim to inner rim, both sides. The orange stuff is either schmutz or data. Probably schmutz. Breaking a rule by putting it back in the original envelope but this is just an experiment.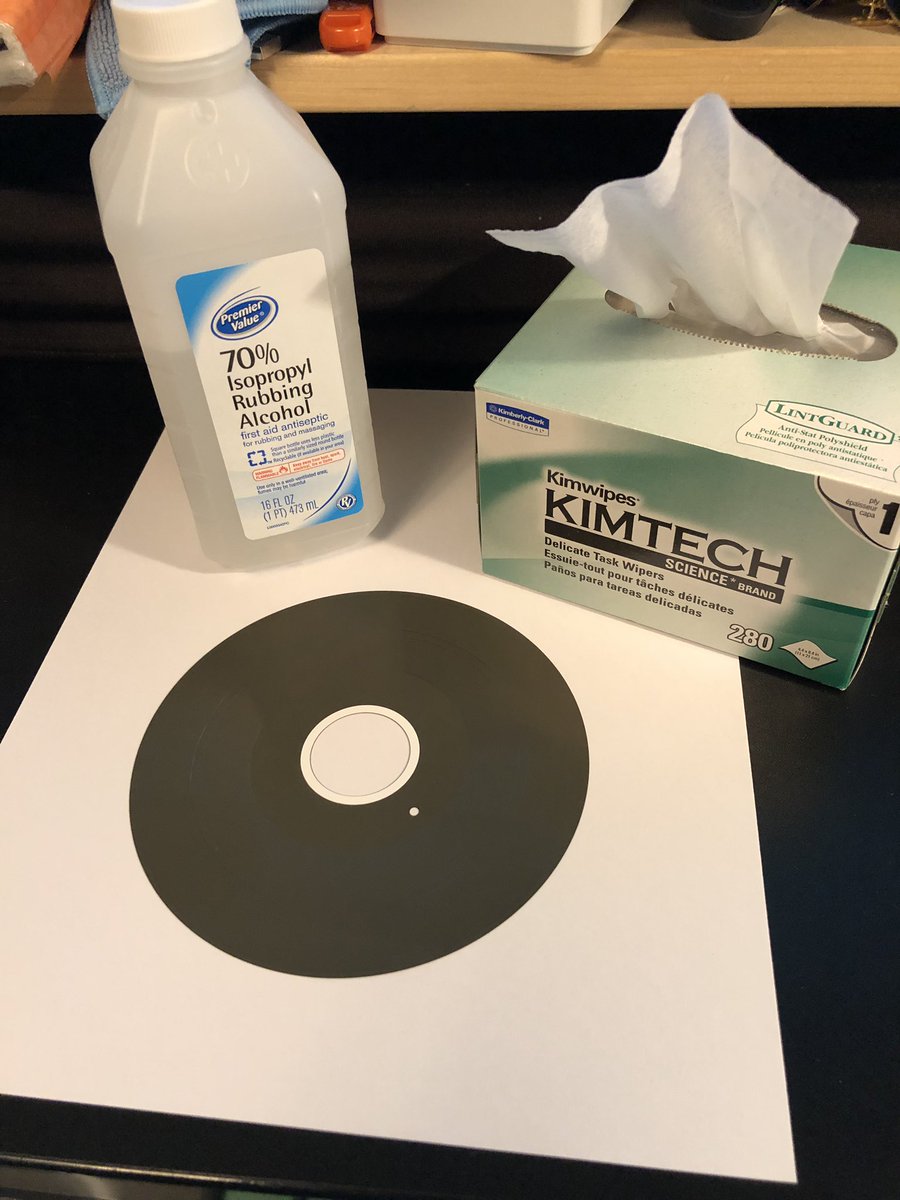 Unfortunately it still makes horrible noises in the drive. That article suggests drive heads can scrape old brittle media like this if it accrues iron oxide, and is a danger to even healthy disks. Gonna keep the good ones out of this drive until I've had a chance to clean it.
Setting up in the basement for a drive cleaning and inspection.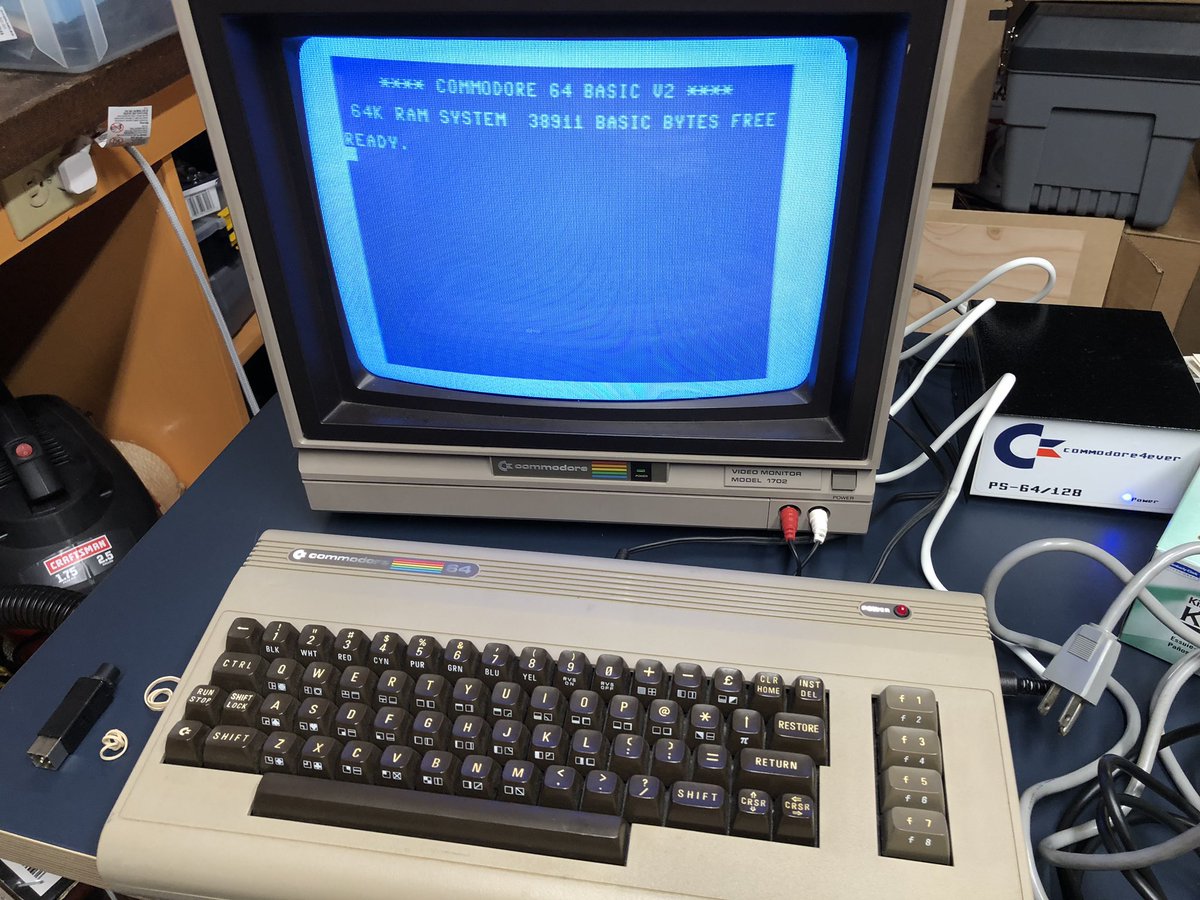 A power-off examination of the mechanism: Home Banker goes in, catches the eject mechanism, positions slot under the head(s). Latch clasps the mech around the disk for spinning and reading.
The head is under the (now) brown spongey thing. I can lift it up a cm or so and get in there with a swab of isopropyl. Dirty swab on top, clean one for comparison. Dirt and flecks.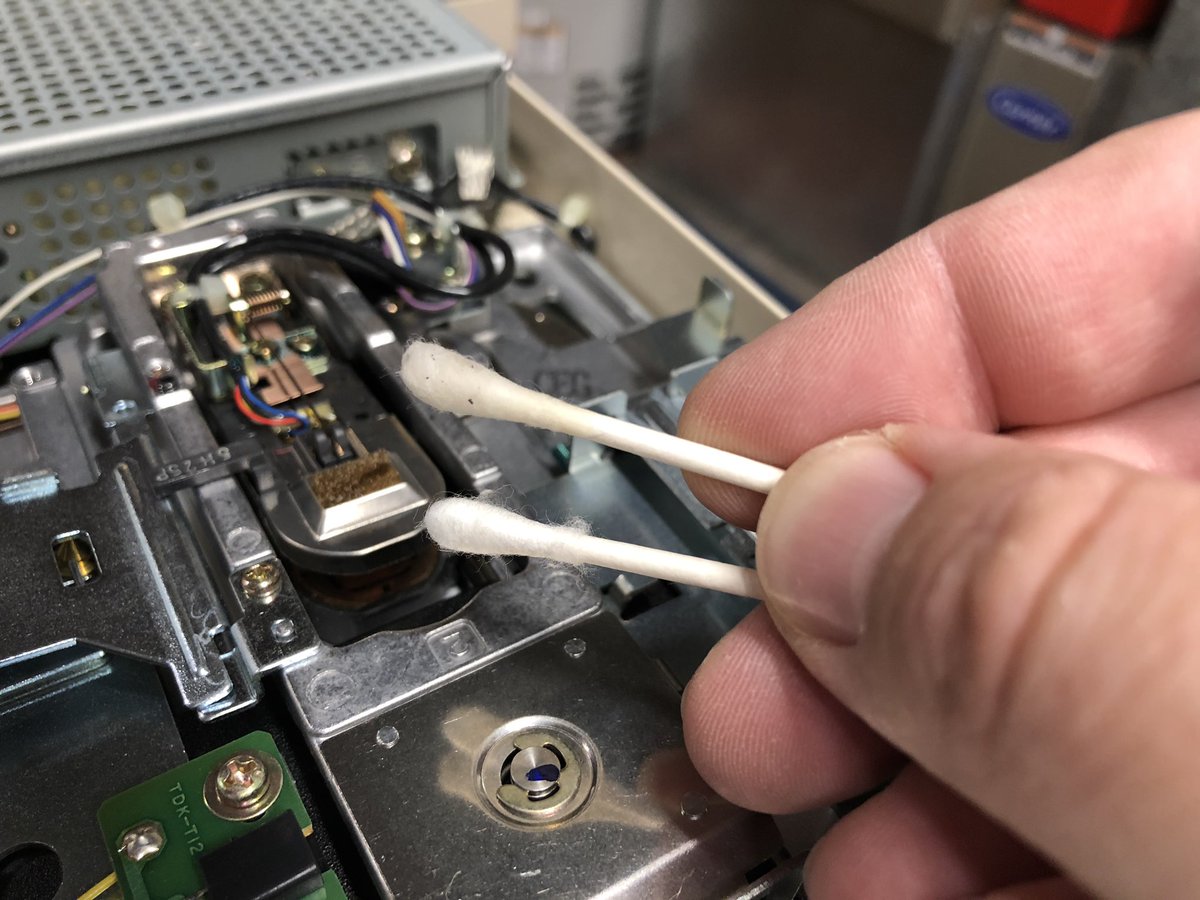 Power-on test with Home Banker. No luck. Catch a glimpse of the lines on the disc in the light. That's a bad sign. Not sure what is making the light grinding noise; it's only some disks so maybe it doesn't spin freely enough in the sleeve.
Another swab and a test with a known clean disk, fingers crossed. Good noises, readable disk. Notice the spinning.
I'm near certain I fell into the Big Trap in this sequence. I took a filthy disk and put it in a clean drive. The filth quickly collected on the head, and the head proceeded to scrape the disk surface. Even after cleaning the surface, the disk was toast.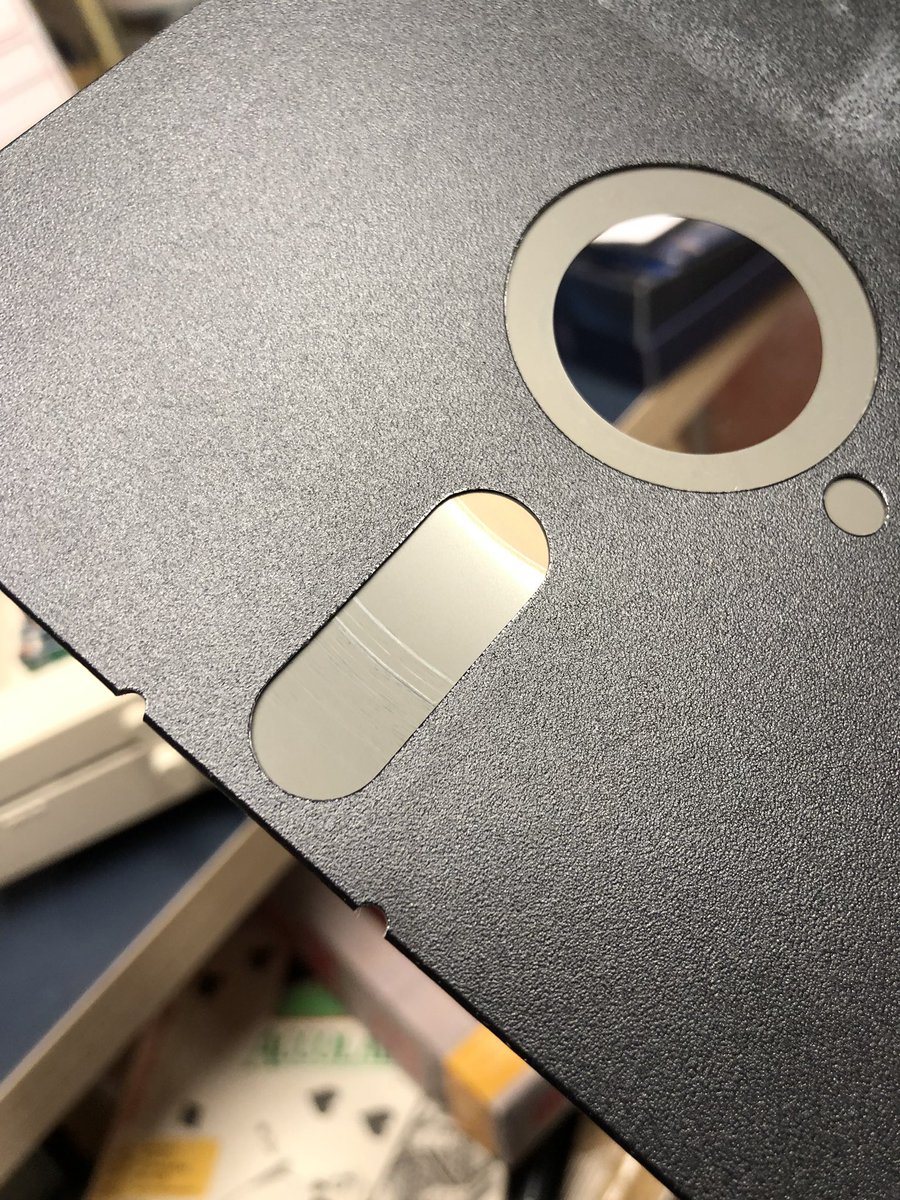 And sure enough, I proceeded to "test" nine more disks, and now all nine have the same scratch pattern. All likely toast. I think the drive is fine now after a quick swabbing, but it's a lesson for working with any of the old disks in this pile.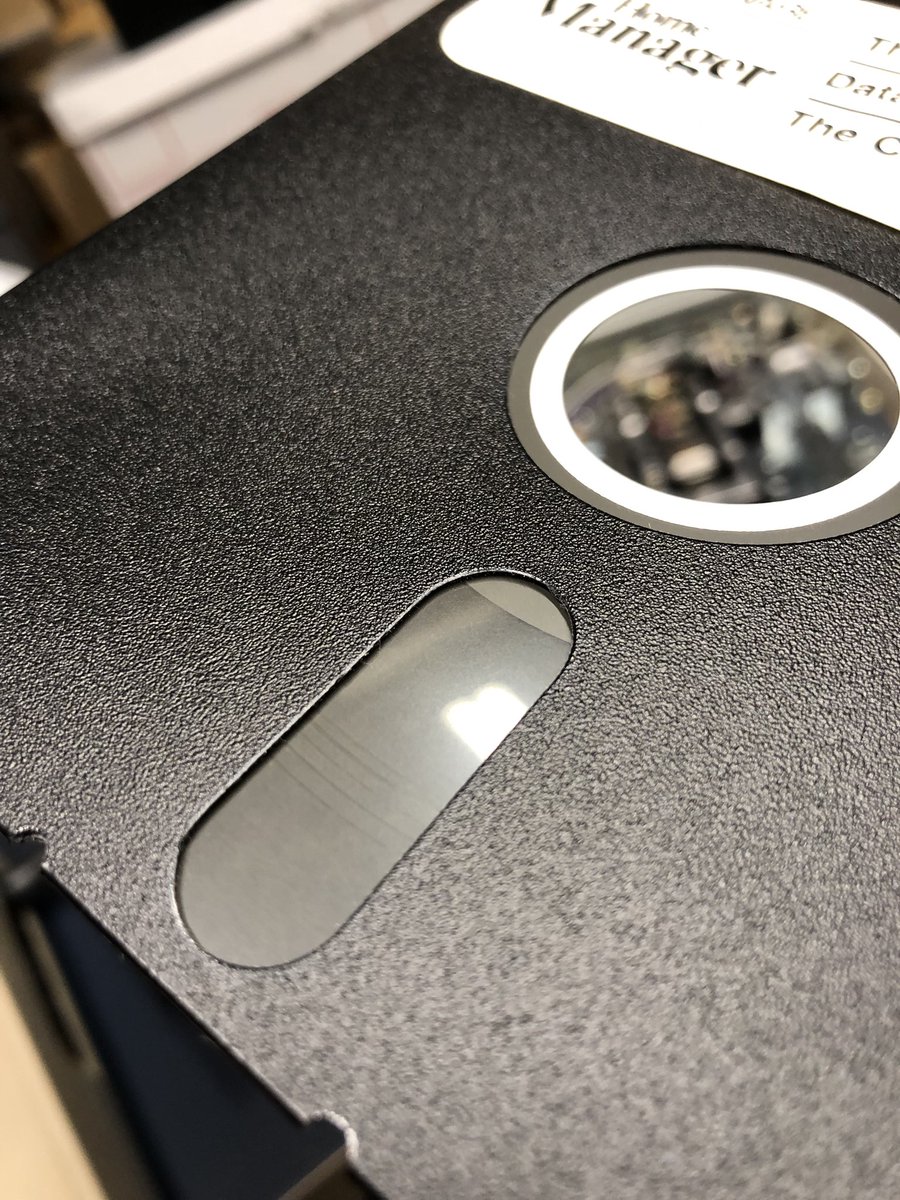 Let's try this exercise with another title: Might and Magic II. Box appears clean, has three double-sided disks with 5/6 sides on backups. Musty odor, maybe some light schmutz on the originals. Backups load fine with normal sounds, but alas no side A, so…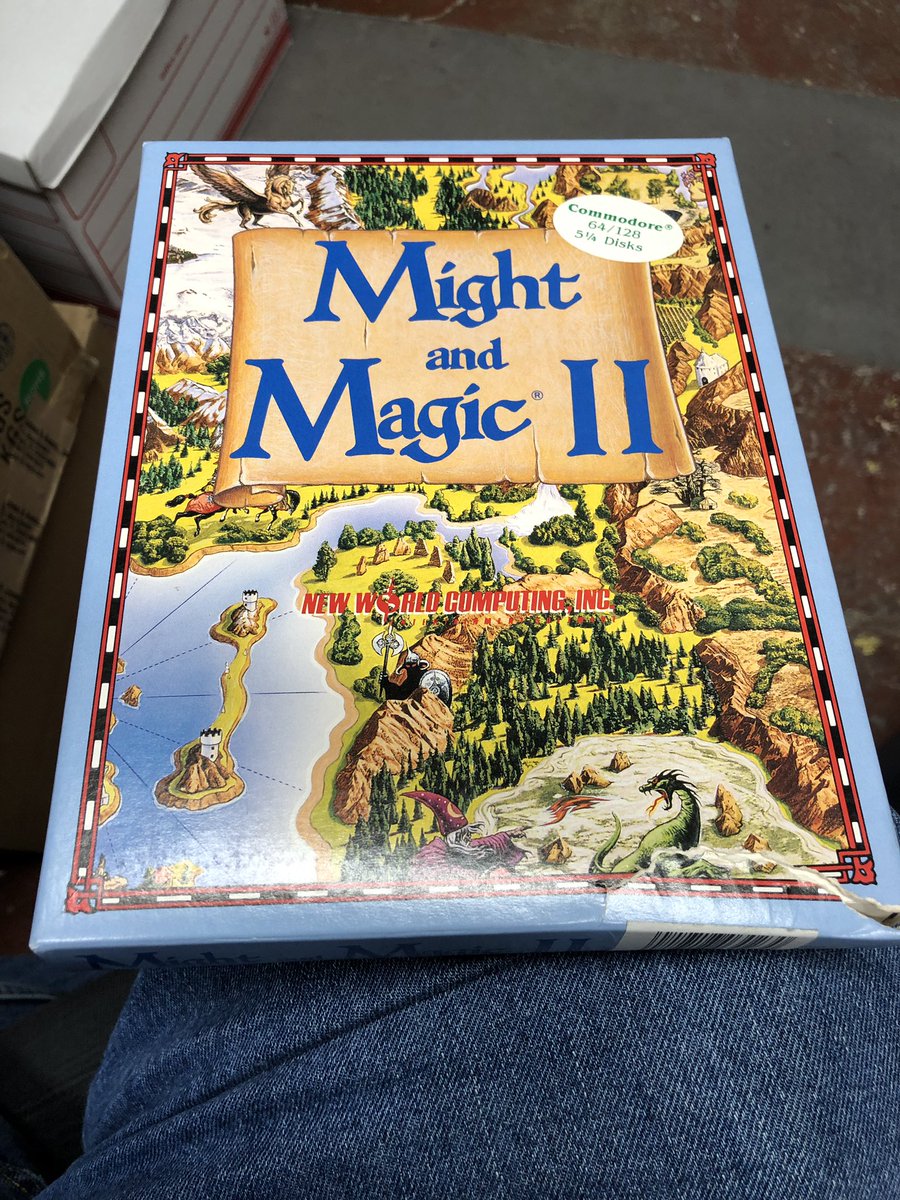 Original side A goes in and I try a load command. A few clean spins but then a grinding noise. Crap! I remove the disk and… well… Please forgive me.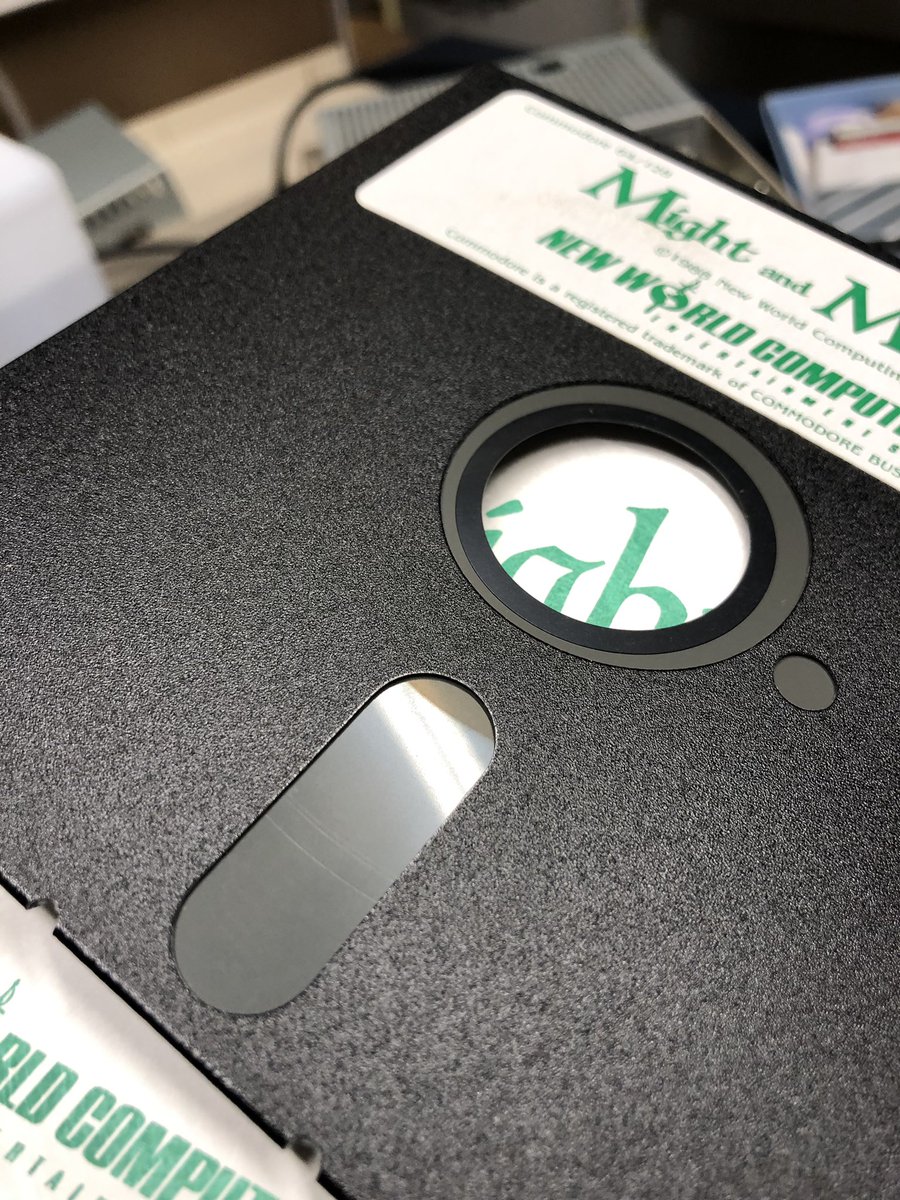 I can't rightly tell if there's something more wrong with the drive than merely collecting schmutz and scraping it across the surface. If I clean it again, is it safe to use? It doesn't seem to grind clean disks after I swab the heads.
Moreover, it's pretty clear that if there's anything in this lot that I care about, I most certainly need to Kimwipe the surface before doing any kind of testing in a drive. Anything not worth cleaning isn't worth testing.
Review lesson: This Ultima VI set has water damage and mold on the outside and inside of the box and on the disk labels themselves. Visible schmutz on the disk surface…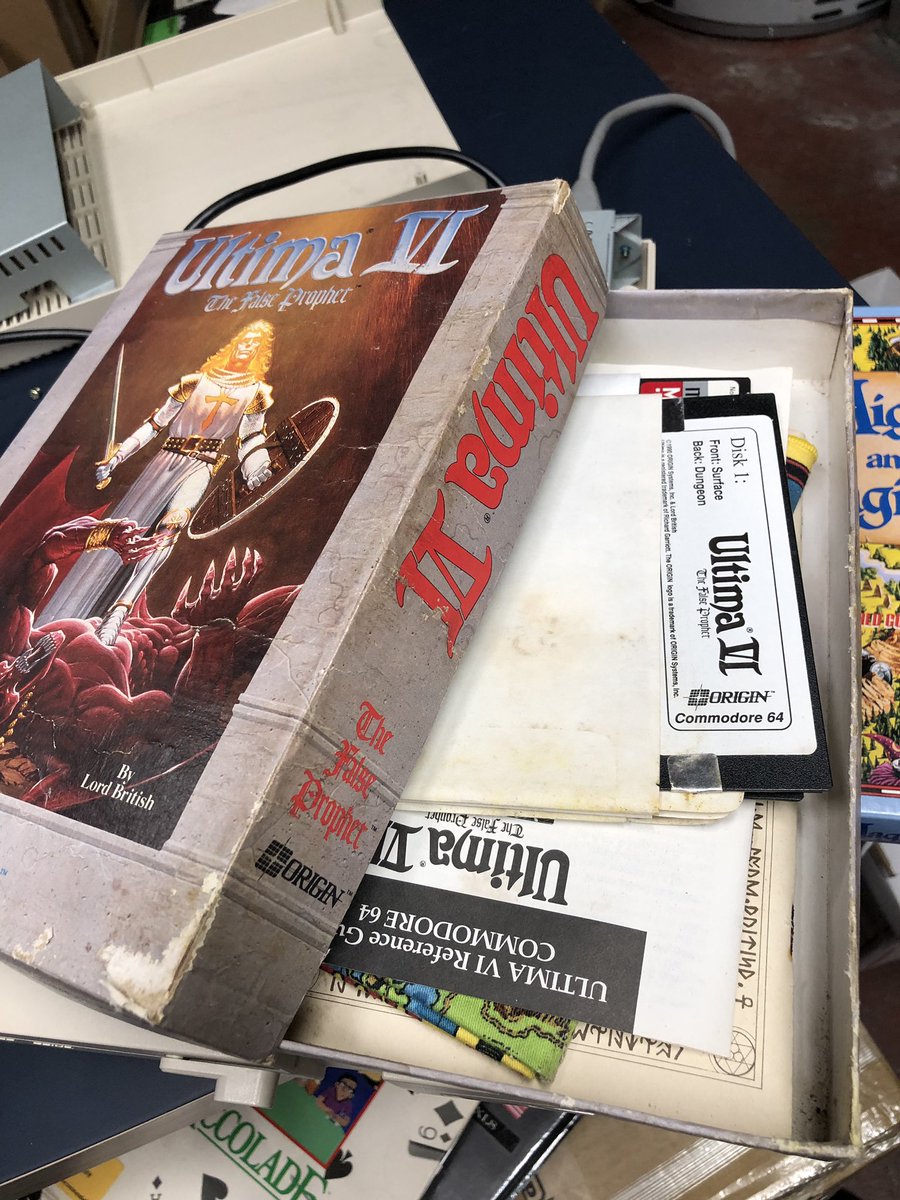 Should I try putting this Ultima VI in this disk drive?
(Originally posted to Twitter on September 14, 2019. It received 7 likes and 3 retweets.)