Franklin talking dictionary
Perhaps straining the interests of my followers in vintage tech but I'm enjoying this Franklin talking dictionary. Definitions, synonyms, pronunciations; word games, study lists; booklets on grammar, tables and lists.
This one came with the Great Documents in American History cartridge in the short lived Franklin Bookman format. Long introductions and original text for dozens of famous texts. Also a US presidents fact list!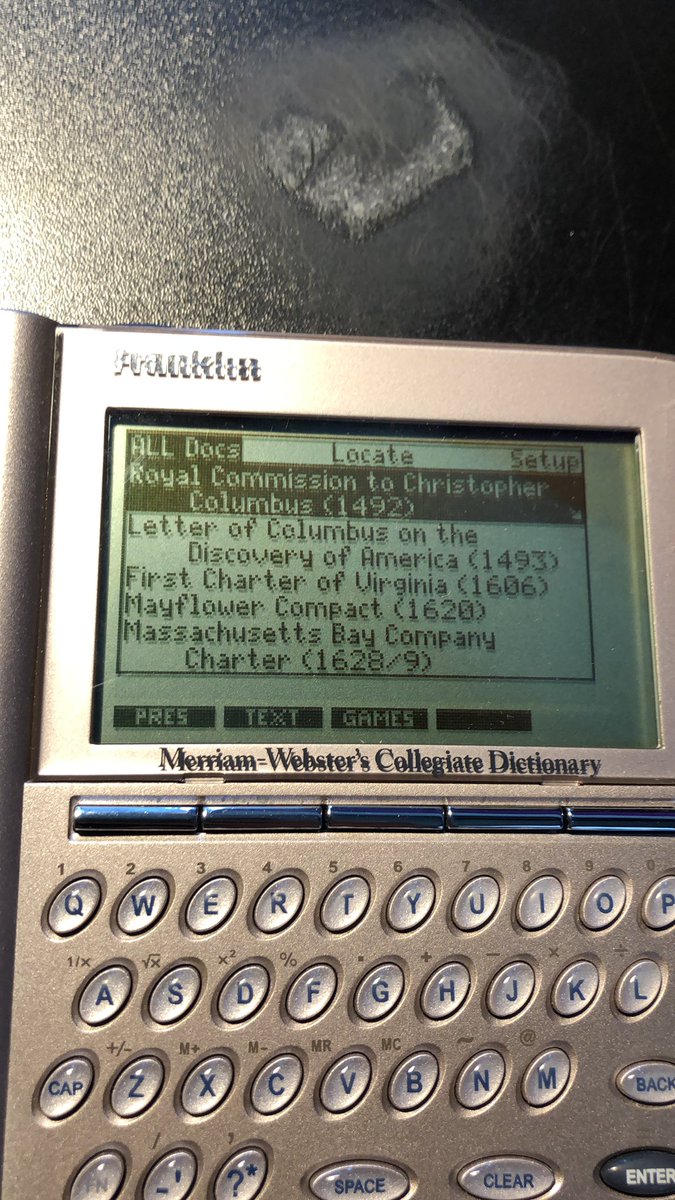 (Originally posted to Twitter on April 6, 2021. It received 1 likes.)