It's the Fujitsu Lifebook U810, a tiny palmtop from 2007! Water bottle for scale. 5-1/2" screen does 640x480 and Windows XP is not configured to scale so everything is super tiny. Intel 910GU Express 800 MHz, 1 GB RAM, 4200 RPM mechanical hard drive 40 GB.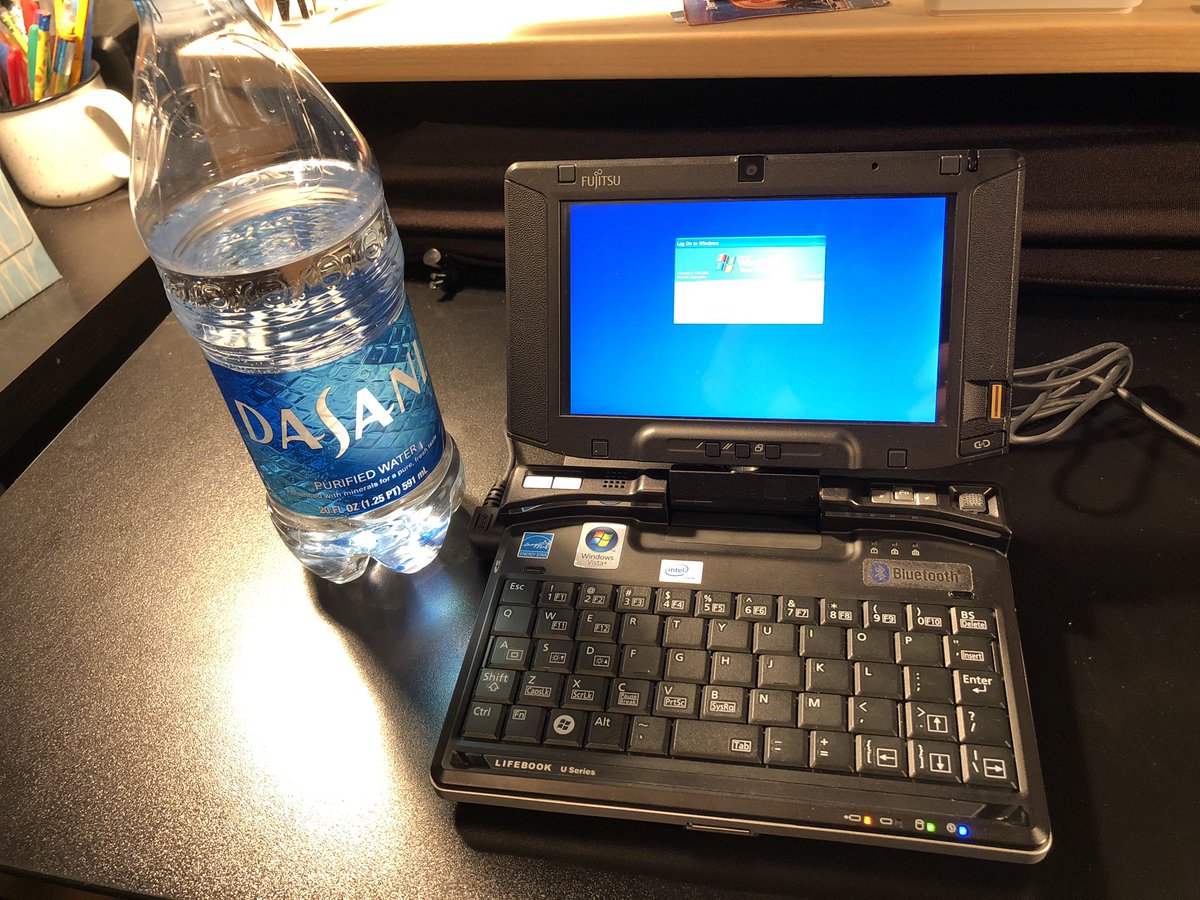 Built-in Wi-Fi. This version of Internet Explorer is new enough to know about SSL but too old to acknowledge the validity of any certs. It yells "get off my lawn" to most websites.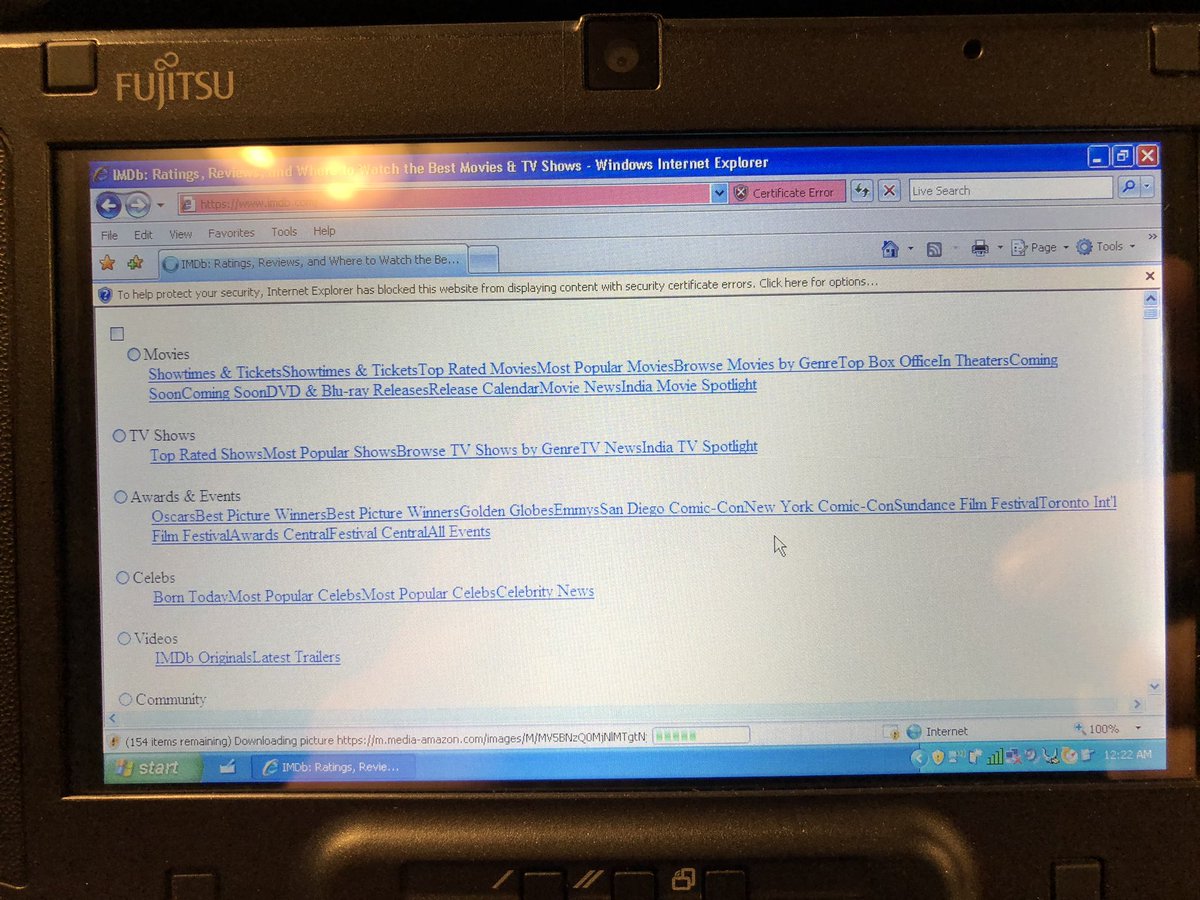 The webcam works! Also WinZIP! Yada yada, the real question is, DOES IT RUN #pico8??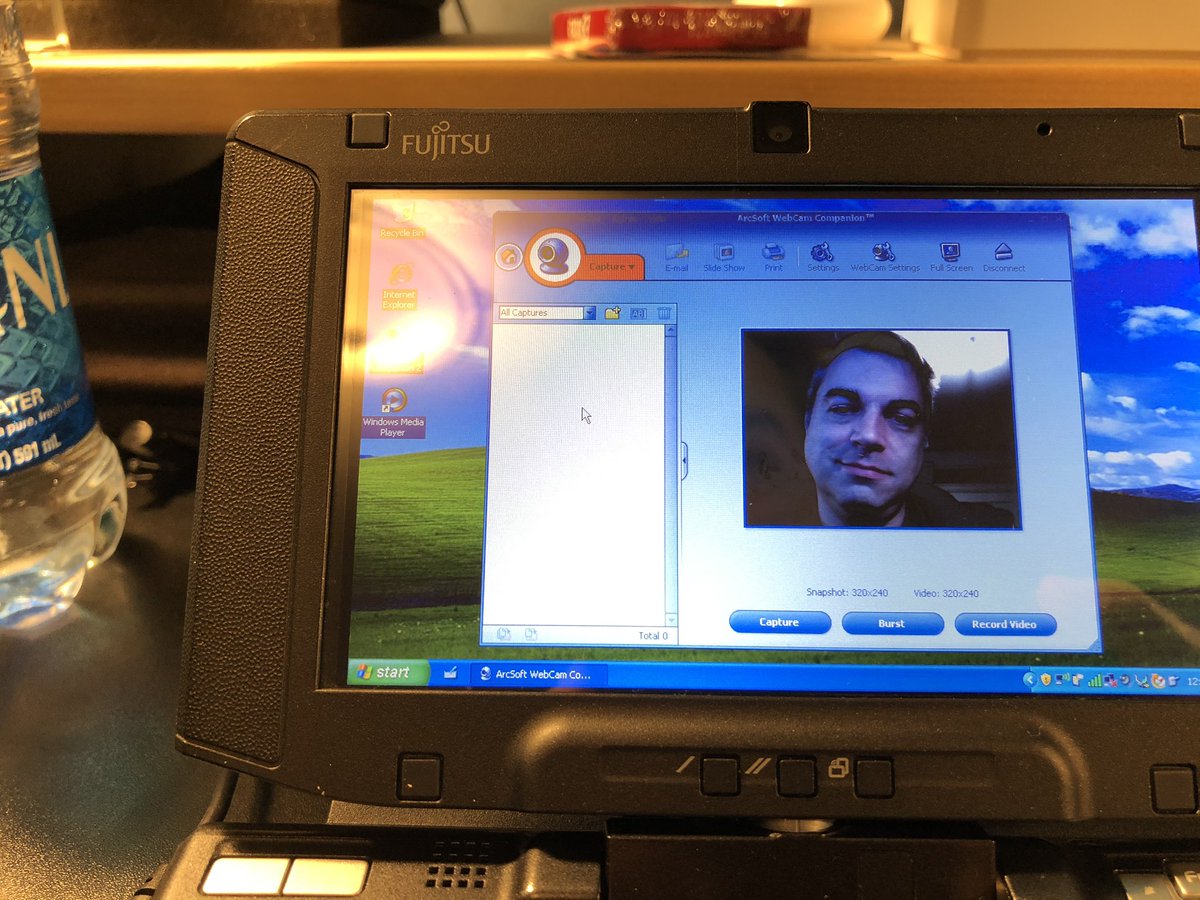 Yes, yes it does run #pico8. The wonky keyboard layout is a bit of a problem for actually playing games though…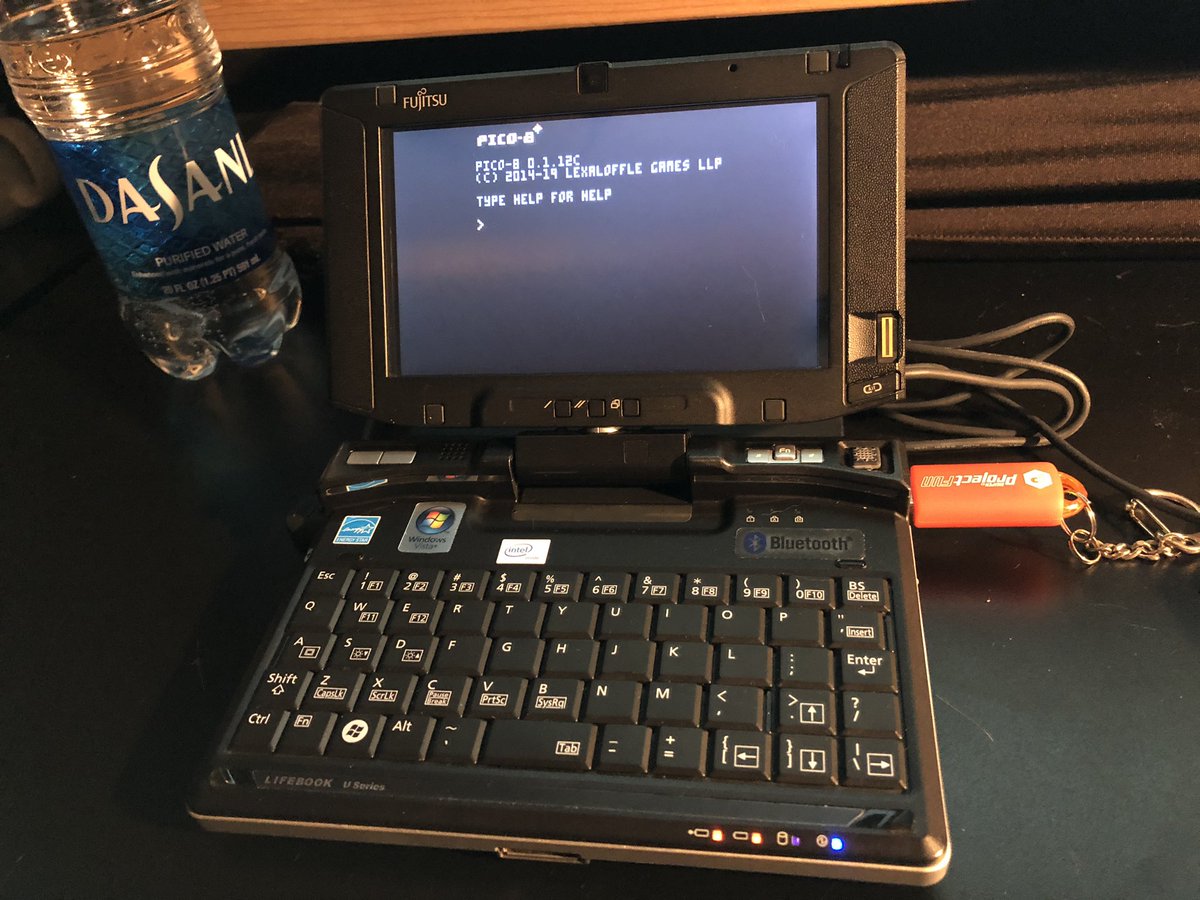 The cursor keys are only accessible while holding down the Fn modifier. I could remap the game controls you something else, or connect a controller to the single USB port.
But check this out: this is a flippable touch screen with stylus? Can I use it to pencil-draw into the sprite and map editor? VVV
And for tiny coding in the dark: keyboard headlights!! And plenty of room on the desk for a cat.
I wanted to add a Splore demo and I think it works fine in theory, but the Wi-Fi on this thing is pretty unreliable. Not sure why though I wonder if the age of the Wi-Fi standard might have something to do with it. (Here I got the cart list but couldn't get a cart.)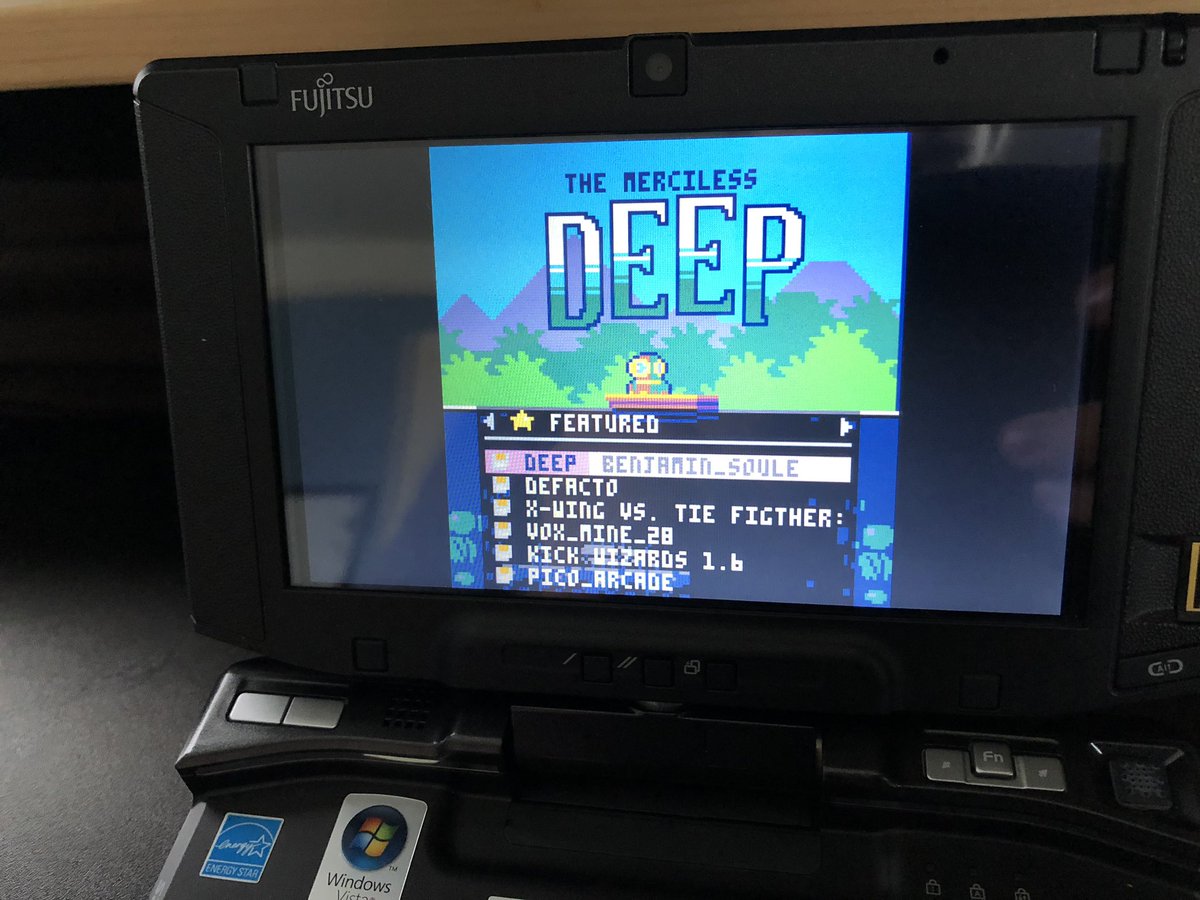 (Originally posted to Twitter on February 29, 2020. It received 26 likes and 3 retweets.)