I got a new Commodore 64!
I got a new Commodore 64! … Or did I? Whatever can this be? (photo thread)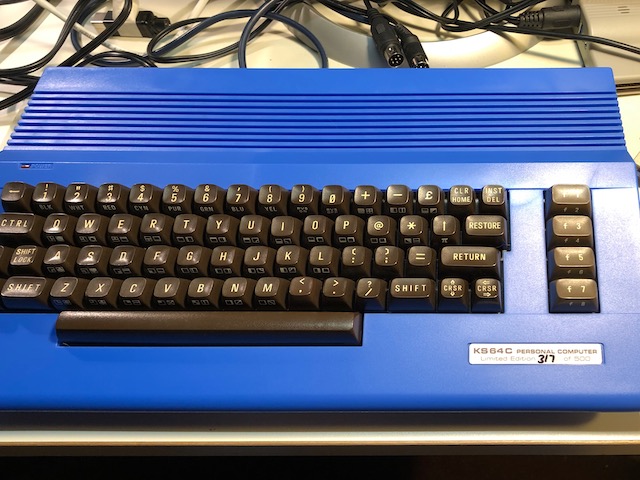 This unit was built by Lau of Mechboard64 fame. It's a fully decked out 64 Reloaded board with a modern Kickstarter limited edition case, Mechboard64 keyboard, vintage keycaps and chips, and other modern replacement parts.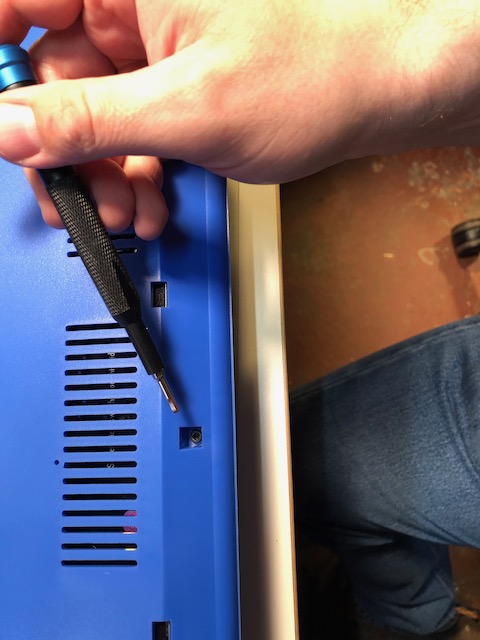 Lau no longer makes the Mechboard 64 but has open sourced all of the plans. Others are actively working to take up the mantle. breadbox64.com/blog/the-mechb…
The 64 Reloaded is a modern recreation of the Commodore 64 motherboard. It's compatible with all vintage chips and ports, and provides modern power management. wiki.icomp.de/wiki/C64_reloa…
This unit has the 64 Reloaded mk I, which has the modest advantage of being compatible with some Wifi modems that don't work with the newer mk II. Major chips are ZIF-socketed for easy insertion and removal with no strain on delicate vintage pins.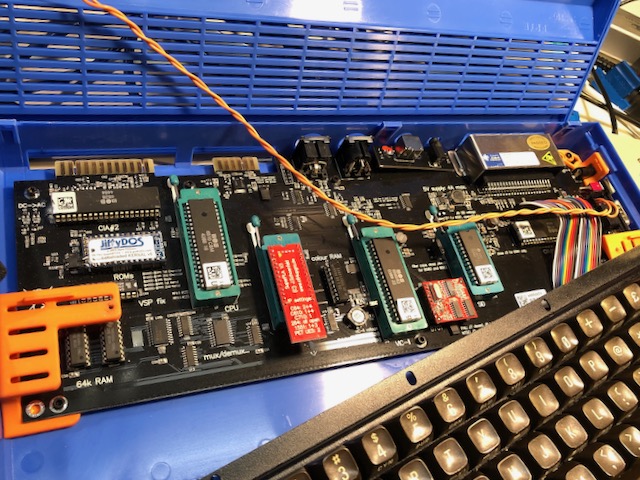 This one was built with a PAL (European) 8565 video chip and a PAL-configured modern recreation of the 8701 timing circuit. Also shown here, a vintage 8580 SID sound chip. Used chips and 8701 repro supplied by icomp.de, who also make the 64 Reloaded.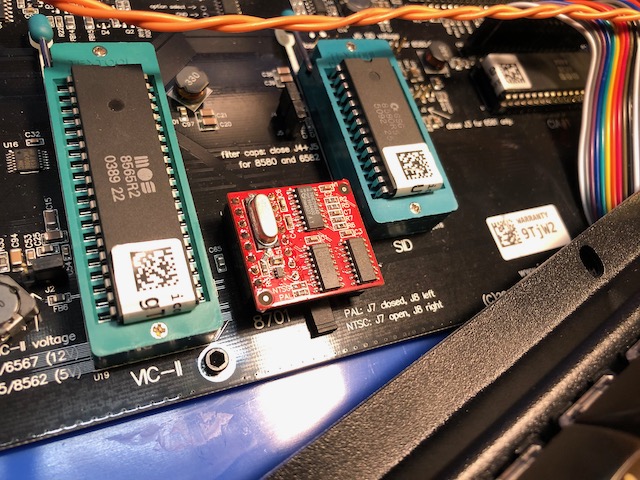 A vintage 6510 CPU and a special version of the C64 ROM that includes JiffyDOS, the inimitable DOS replacement that's actively maintained today. The 64 Reloaded has special support for two kernals on a single chip, which you can switch between with the Restore key.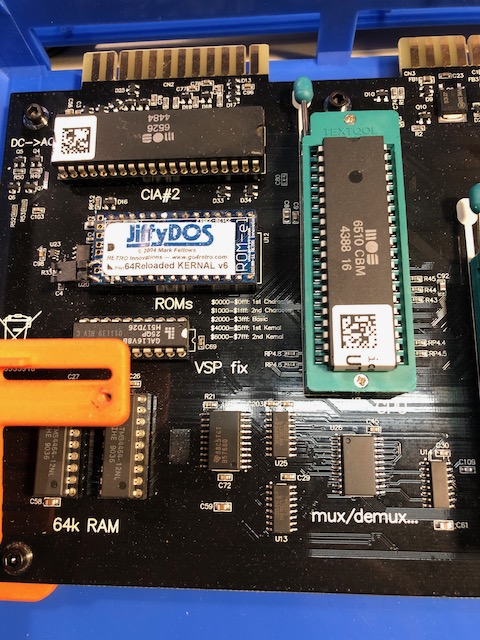 Enjoy this photo of the SuperPLA modern replacement for the PLA chip, a simple but surprisingly failure prone chip in the original machine. wiki.icomp.de/wiki/SuperPLA_…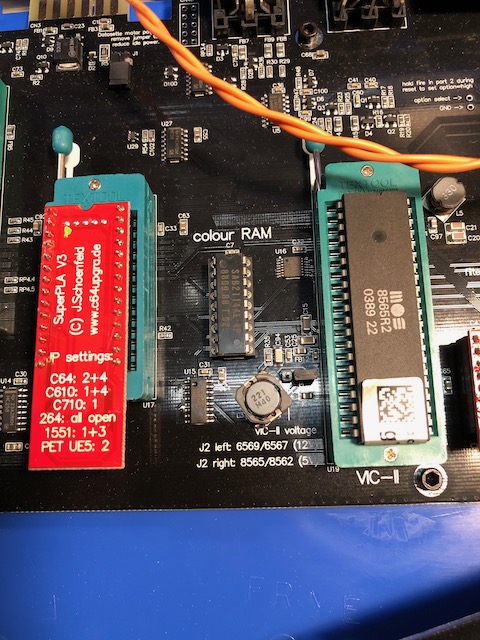 A quick typing and BASIC test, a classic from the Programmer's Reference. Video ends just before it exhibits a bug in the original listing on the handling of righthand-side sprite X coordinates. :)
The Mechboard is buttery smooth, and but the default C64 keyscan routine can't support my typing speed. It turns out this can be fixed in software with an updated 3-rollover keyscan routine! I wonder if any vintage word processors implemented this inline. lemon64.com/forum/viewtopi…
I originally thought I'd want to swap NTSC for PAL and tried to harvest an NTSC VIC from other units. The one from a parts machine didn't work, so here are gratuitous photos of me extracting one from my minty stock C64C (eep!).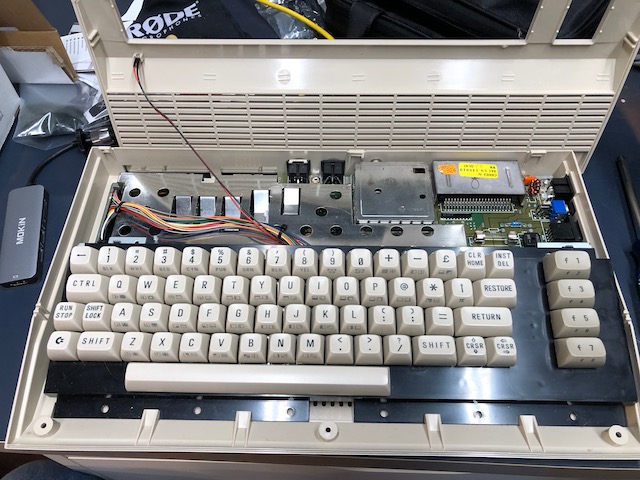 The NTSC VICs didn't work despite replacing the timer chip and changing the jumpers. I didn't notice the voltage selector jumper! Here's hoping I didn't fry my NTSC VICs! It turns out that my S-Video flat panel display works with the PAL signal, so I'm leaving it for now. (end)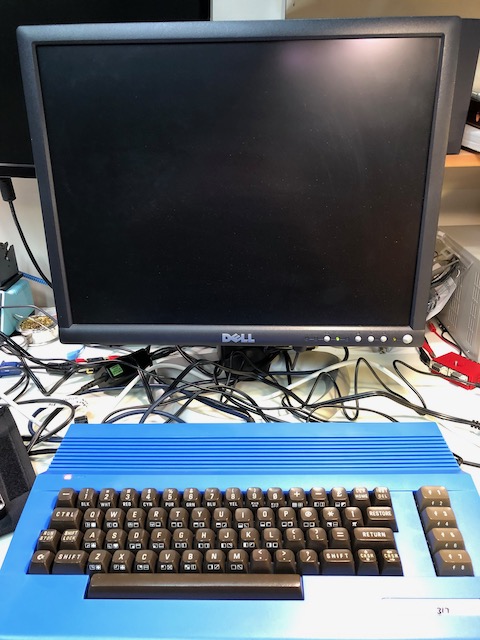 (Originally posted to Twitter on August 13, 2020.)