I have successfully reproduced @mattsoft's MiSTer in an Amiga 600 build! This unit can simulate dozens of old computers via FPGA recreation, all in a compact menu-driven unit with modern peripheral connections. C64, NES, Atari; it can even be an Amiga. amigalove.com/viewtopic.php?…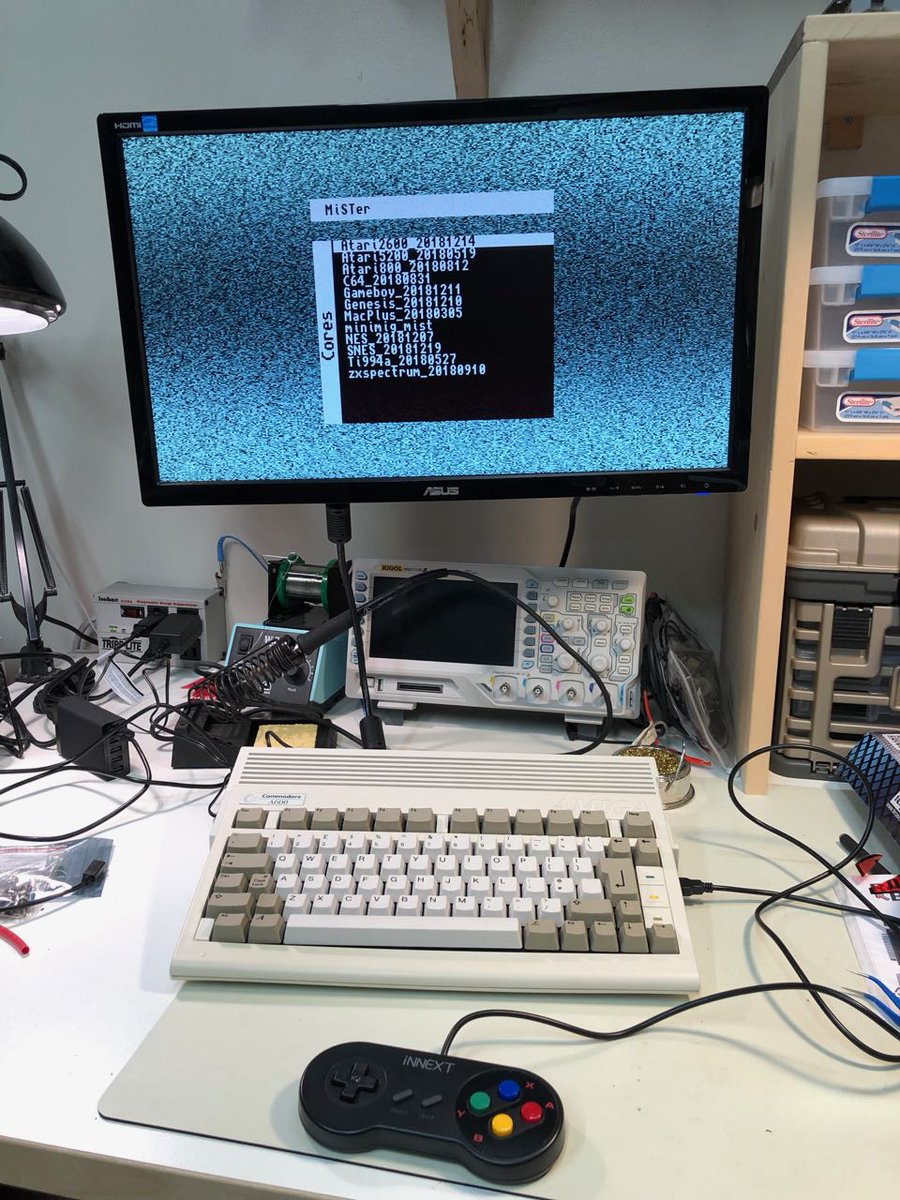 The brains are a Terasic DE10-nano board, which combines an FPGA and a microcontroller, some simple expansion boards, and some amazing community-written software, you get ready-to-play high quality simulation of retro hardware. github.com/MiSTer-devel/M…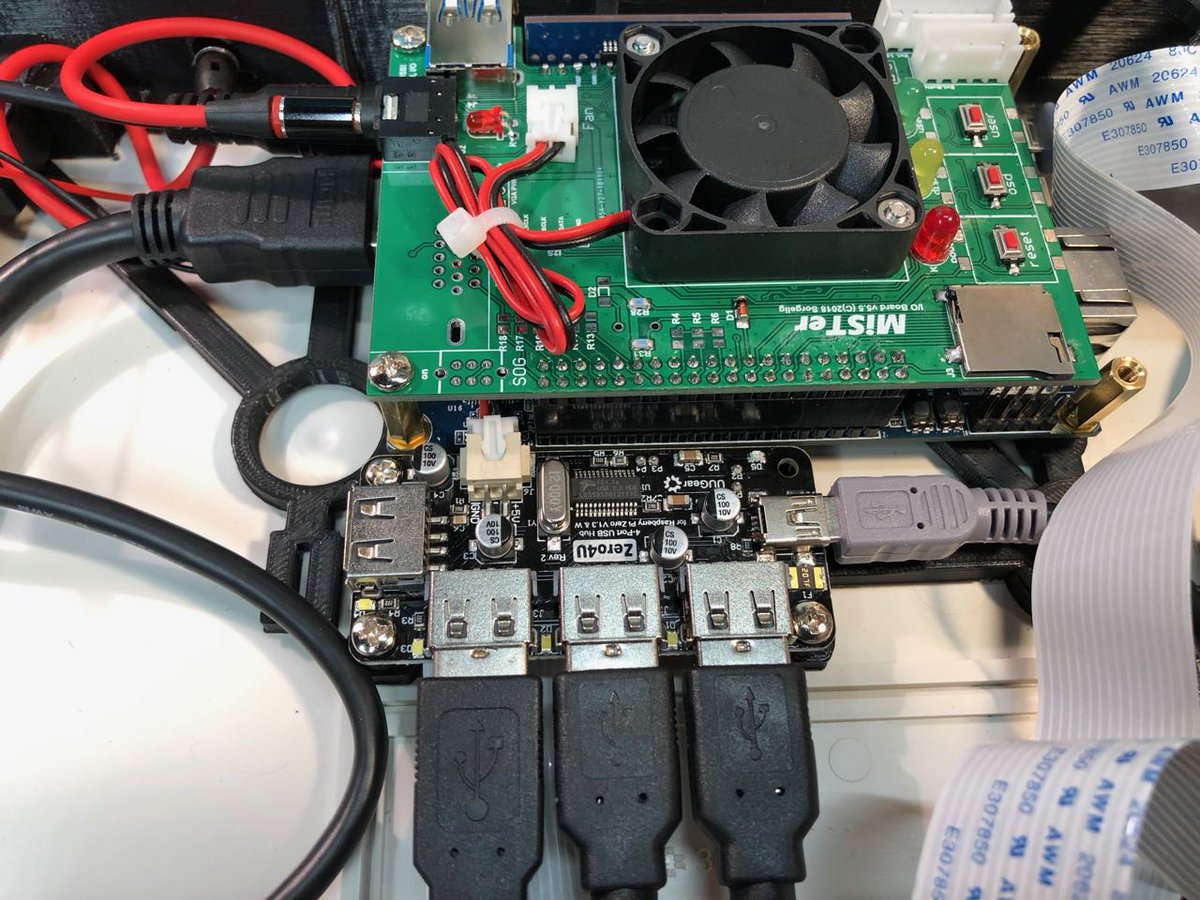 .@mattsoft's innovation was to combine this with an Amiga 600 case, keyboard, A600-to-USB keyboard interface, port extenders, and custom 3D-printed mounting parts. The result is a compact, self-contained unit, fully sealed and with no destructive changes to the case.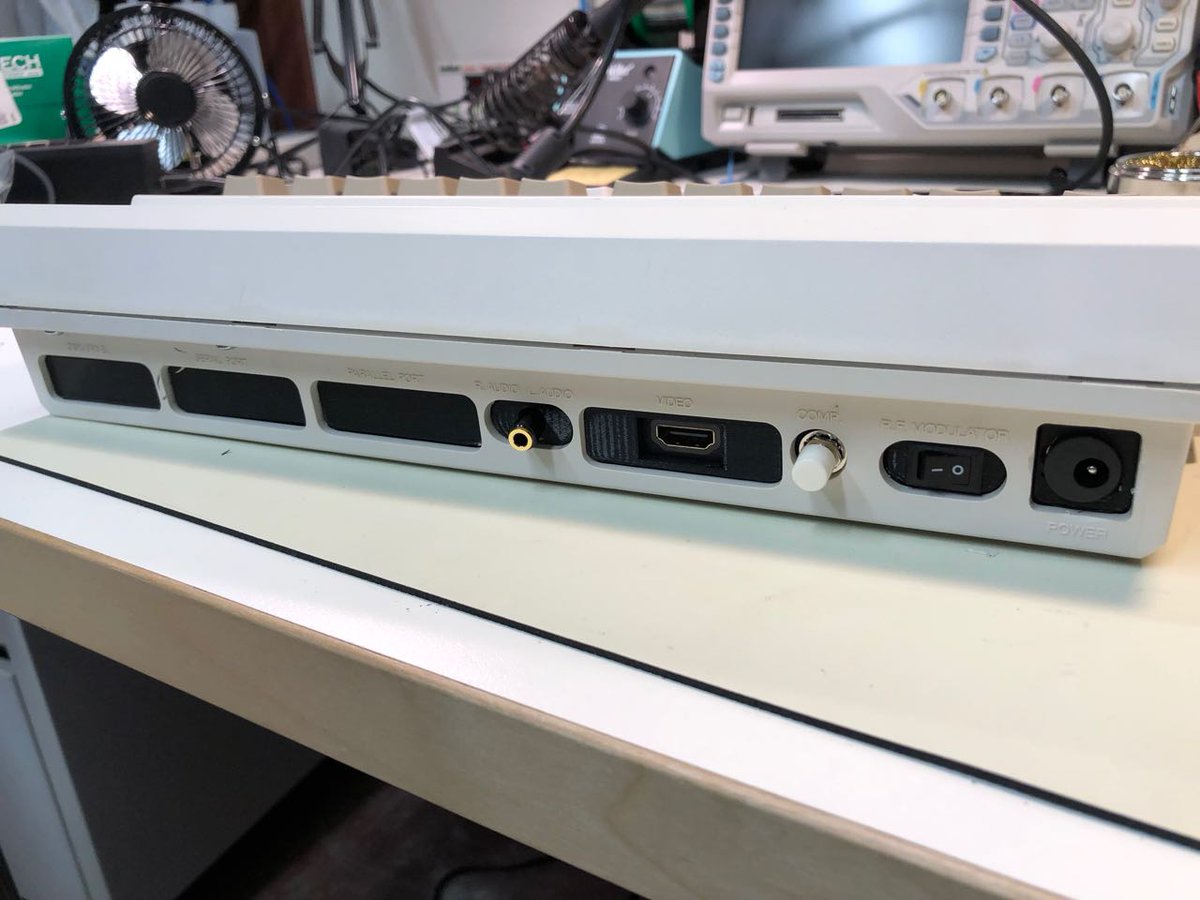 On the righthand side that's a removal SD card and two external USB ports for game controllers or a mouse. On that back there's a power jack (5V 3A recommended), power switch, on-screen display control button, HDMI, audio (my own simple addition above Matt's).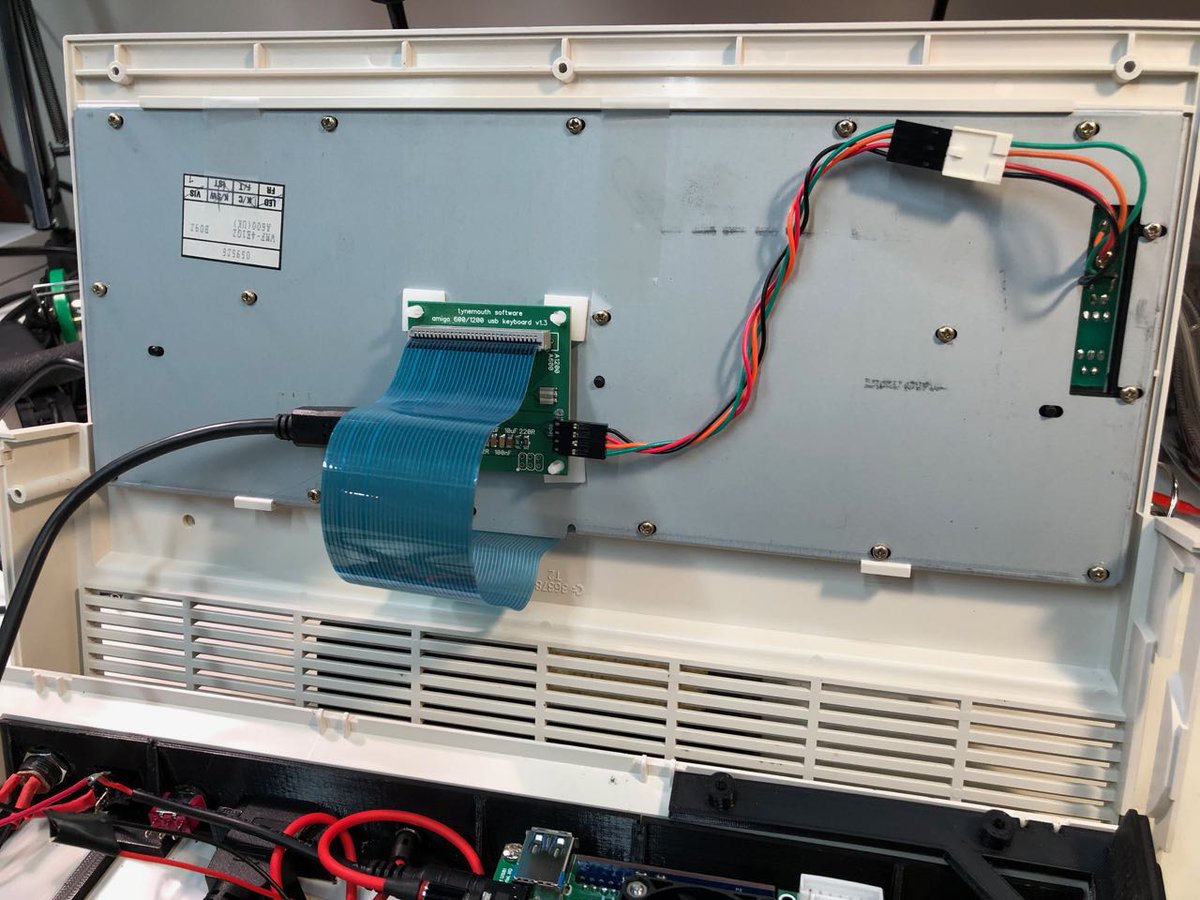 Terasic DE-10 available from the manufacturer or any electronics supplier. MiSTer I/O and SDRAM boards are specific to the project but have multiple resellers on eBay. Keyboard adapter from @tynemouthsw: tindie.com/stores/tynemou…
A600 case and keyboard are, of course, collectible. I managed to score these in excellent condition, though I probably paid a lot more than an experienced collector would. If you find a complete A600 that works, don't destroy it just for this!
I'm not quite done. I still need to wire up the OSD button, and the keyboard LEDs can be rewired to simulate the Amiga drive lights through the I/O board. I'm having some minor case fitting issues, too. I need to set up more cores, some requiring a 2nd internal SD card.
This was a relatively easy build thanks mostly to @mattsoft's 3D-printed parts. Matt also gave me some direct support with sourcing a few of the doodads. Even without the A600 case, a MiSTer set-up is good retro fun and debatably better than emulation. Check it out!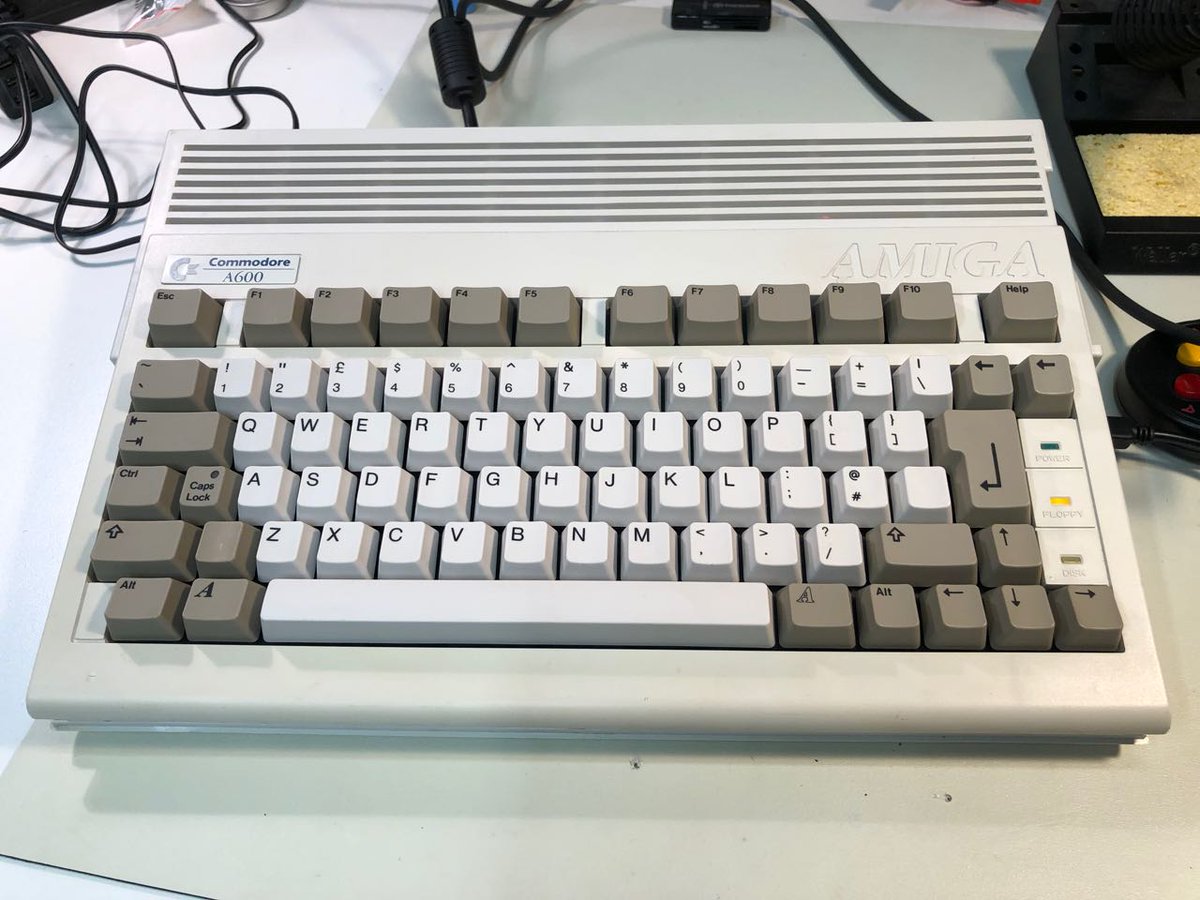 (Originally posted to Twitter on January 13, 2019. It received 98 likes and 23 retweets.)