My first Speccy! This is a fully restored Sinclair ZX Spectrum with new case, rainbow LEDs, and composite video modifications, by the great @ByteDelightCom. I've ignored Speccies for so long but they're actually quite charming.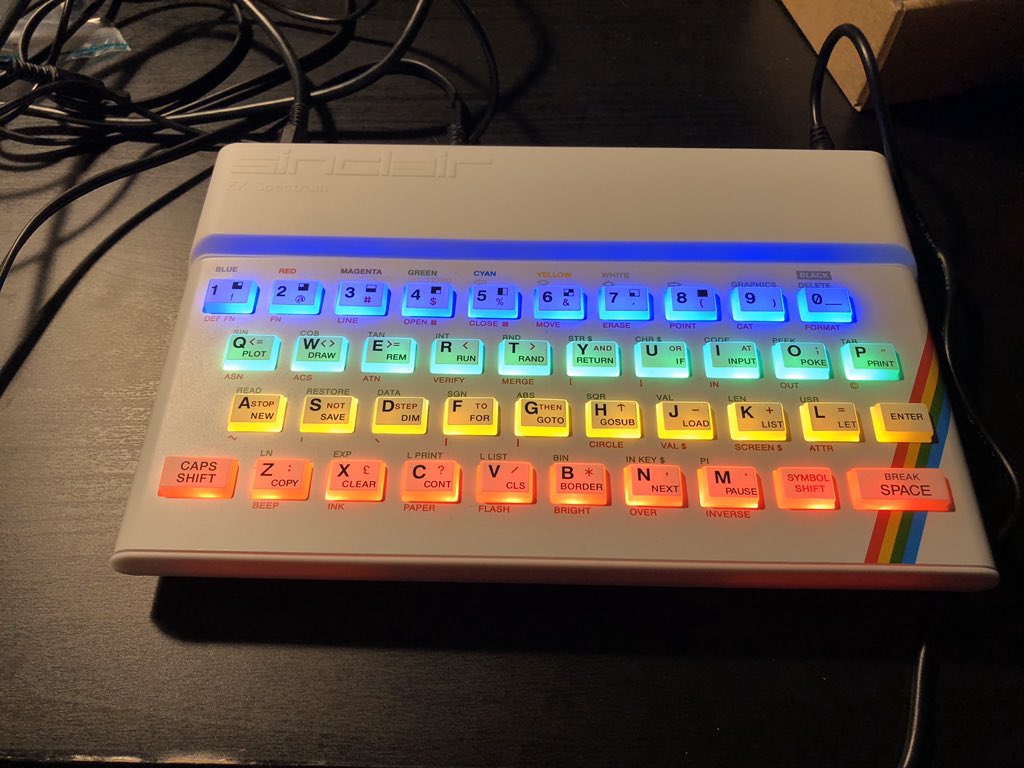 If you're so inclined but a newb like me, pay attention to the polarity of the power supply. The wrong kind could damage the voltage regulator. I got this US-style supply on Amazon. (ByteDelight includes a good one but doesn't offer a US model.)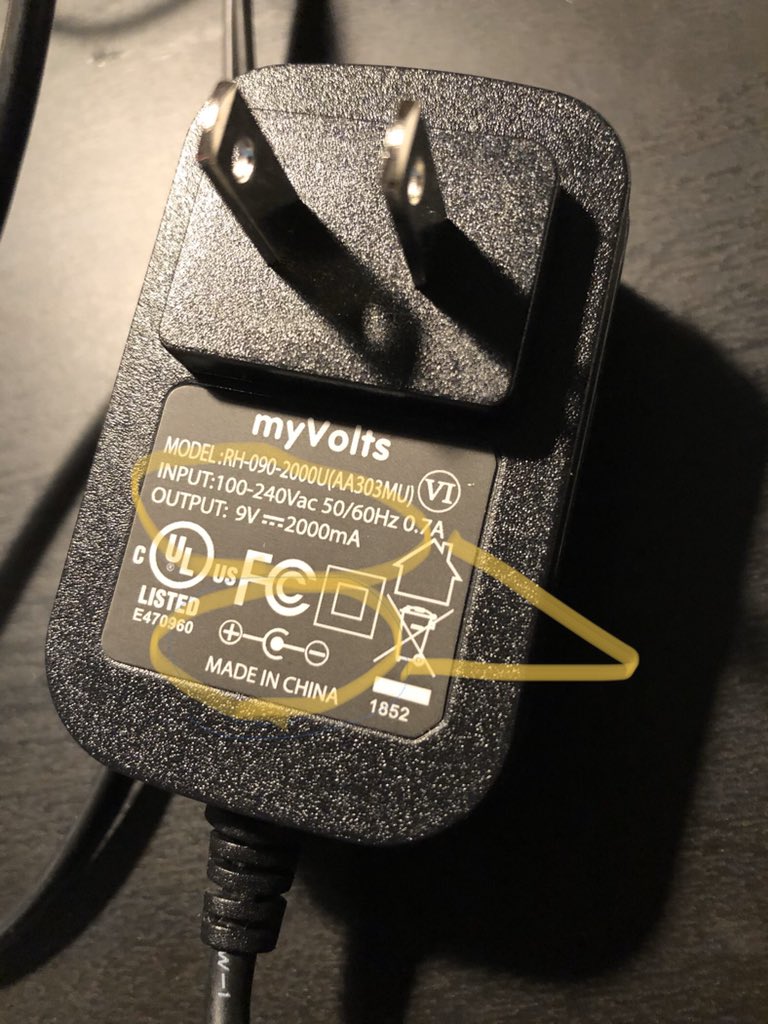 Like many cheap computers of the era, the ZX Spectrum uses an RF TV signal out, which needs special care for modern displays. This refurb includes a modification for a composite out, which makes for a few more options, including my 2000's-era Dell flatscreen. 50Hz PAL signal.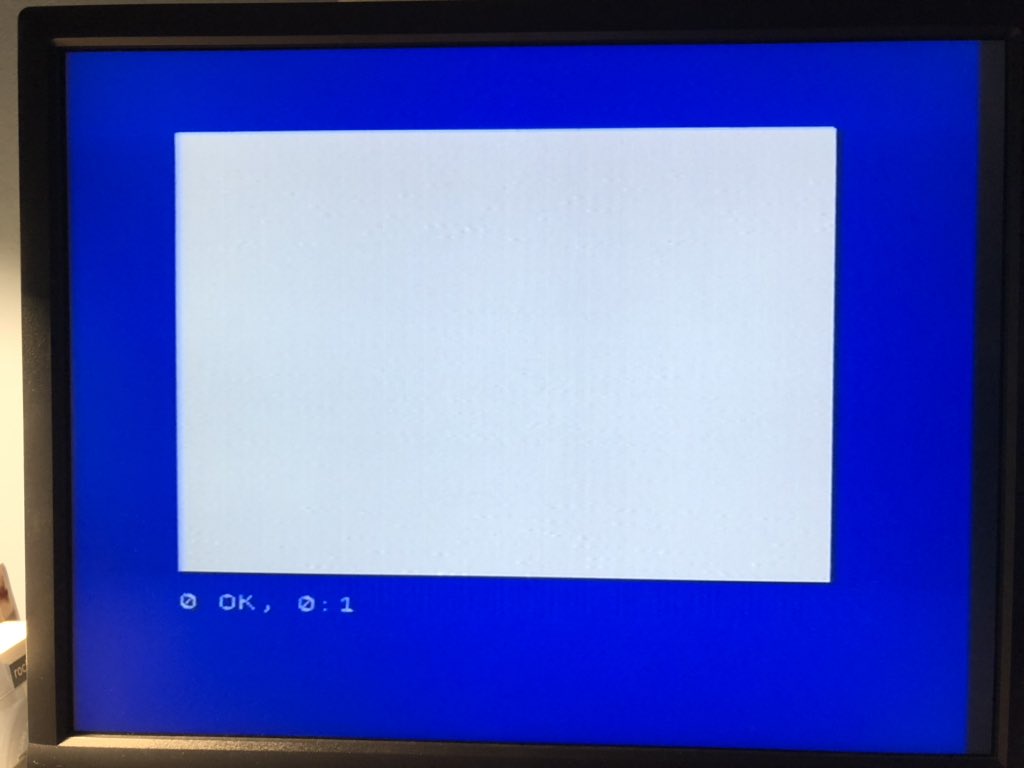 Need to upgrade my skills here youtube.com/watch?v=zOpitt…
The ByteDelight SD cartridge is plug and play, and there's tons of vintage and modern software to try.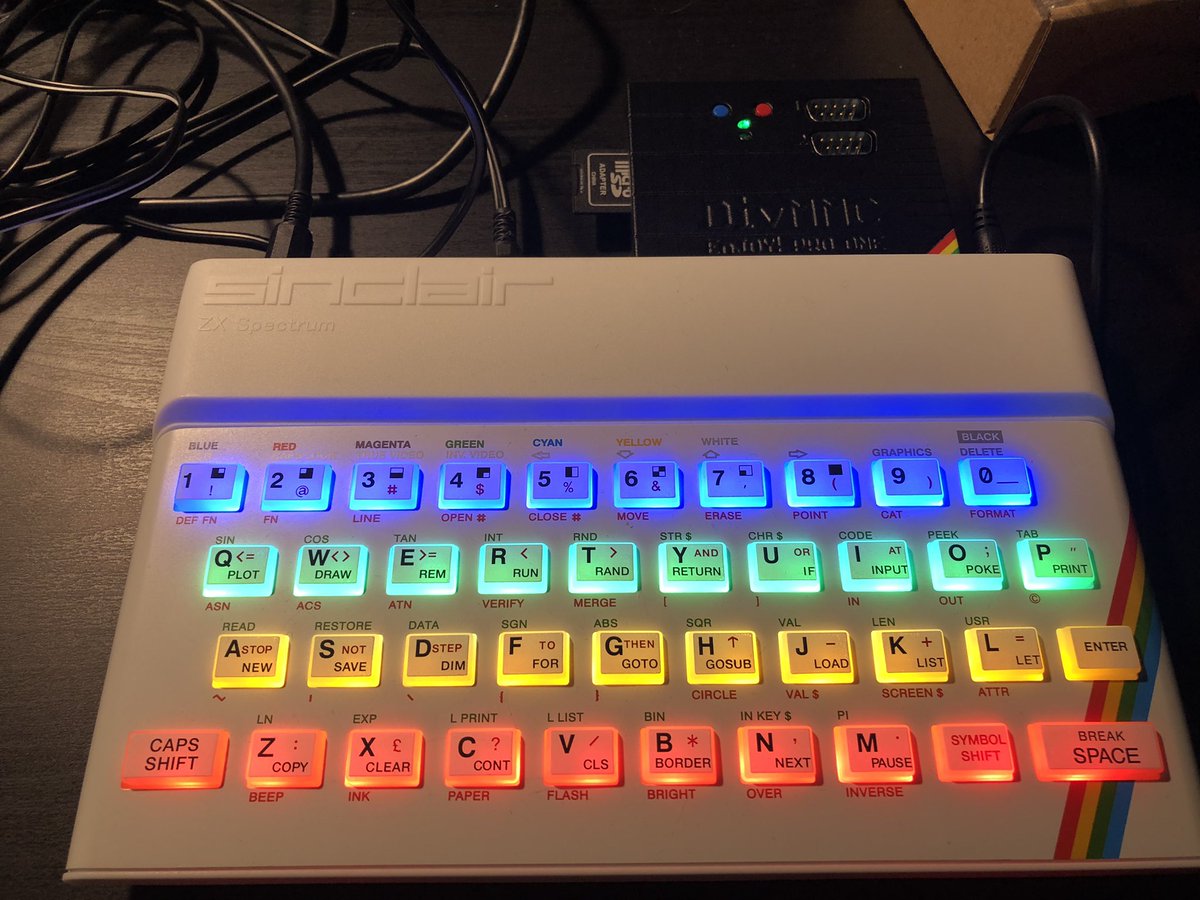 (Originally posted to Twitter on December 19, 2019. It received 92 likes and 16 retweets.)