My Foenix has arrived! c256foenix.com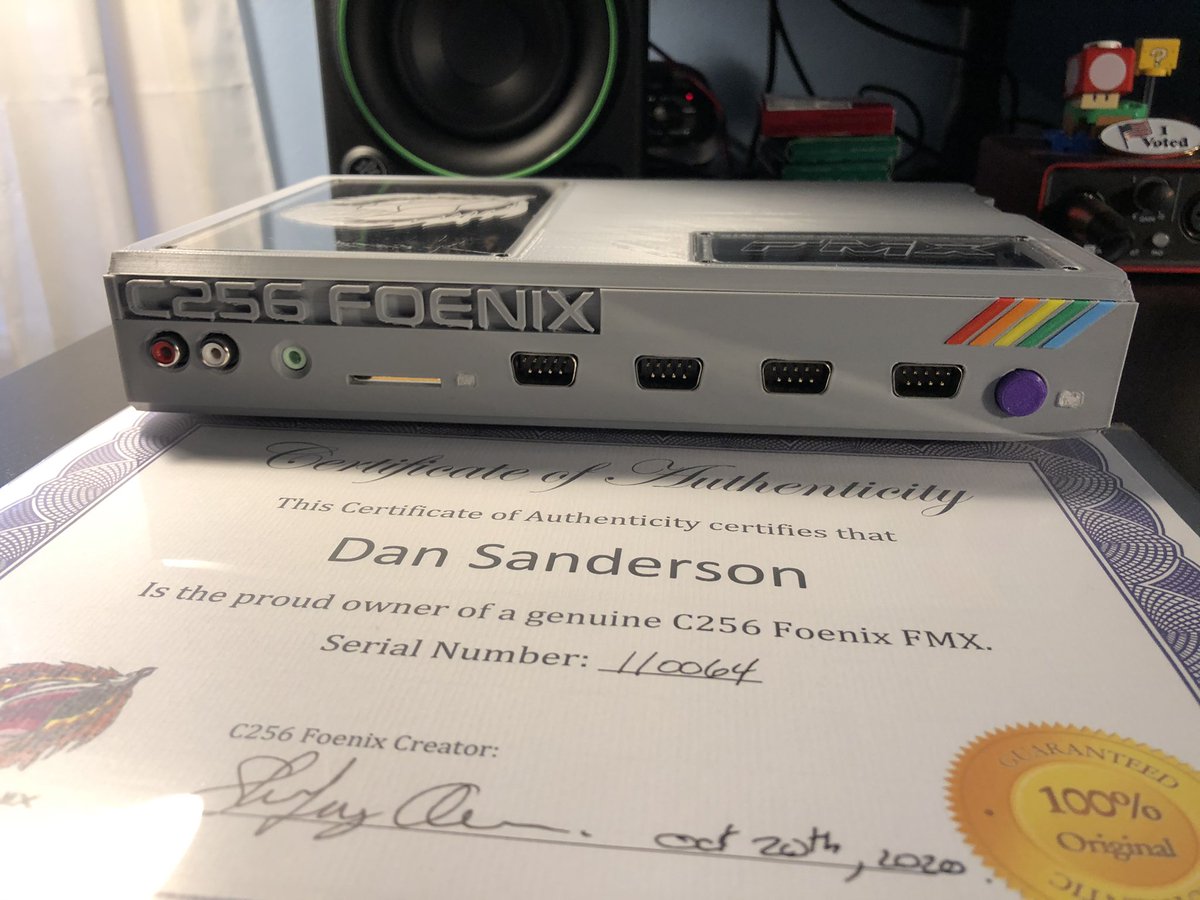 The C256 Foenix is an all new microcomputer in a retro style! It's based on the 65C816 CPU, an 8/16-bit sequel to the venerable 65C02, used in the Apple IIgs and SNES. Custom FPGA video and sound chips and actual Yamaha FM synth chips. BASIC and asm monitor preinstalled.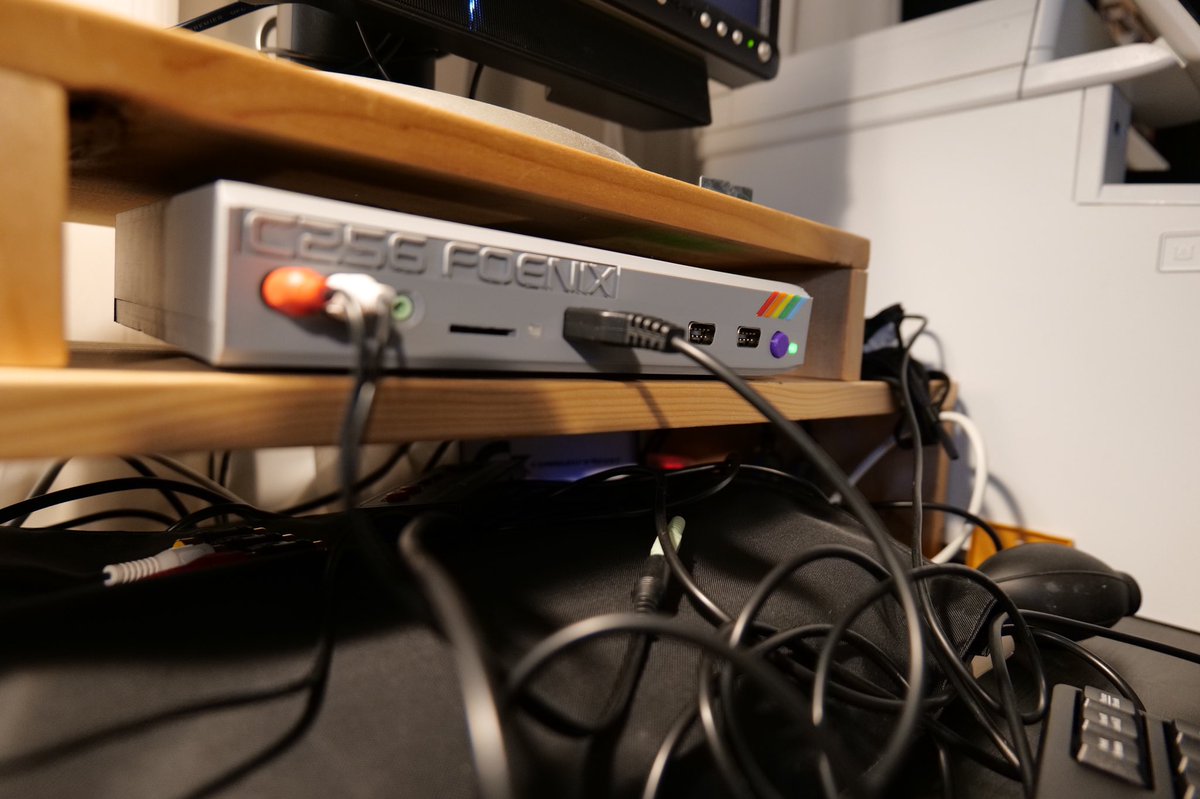 SD card and 3-1/2" floppy built in, internal IDE accommodates a hard drive. 4x 9-pin joystick ports, PS/2 kbd and mouse, MIDI, audio, 60-pin expansion connector. Open designs, firmware, ROMs with source.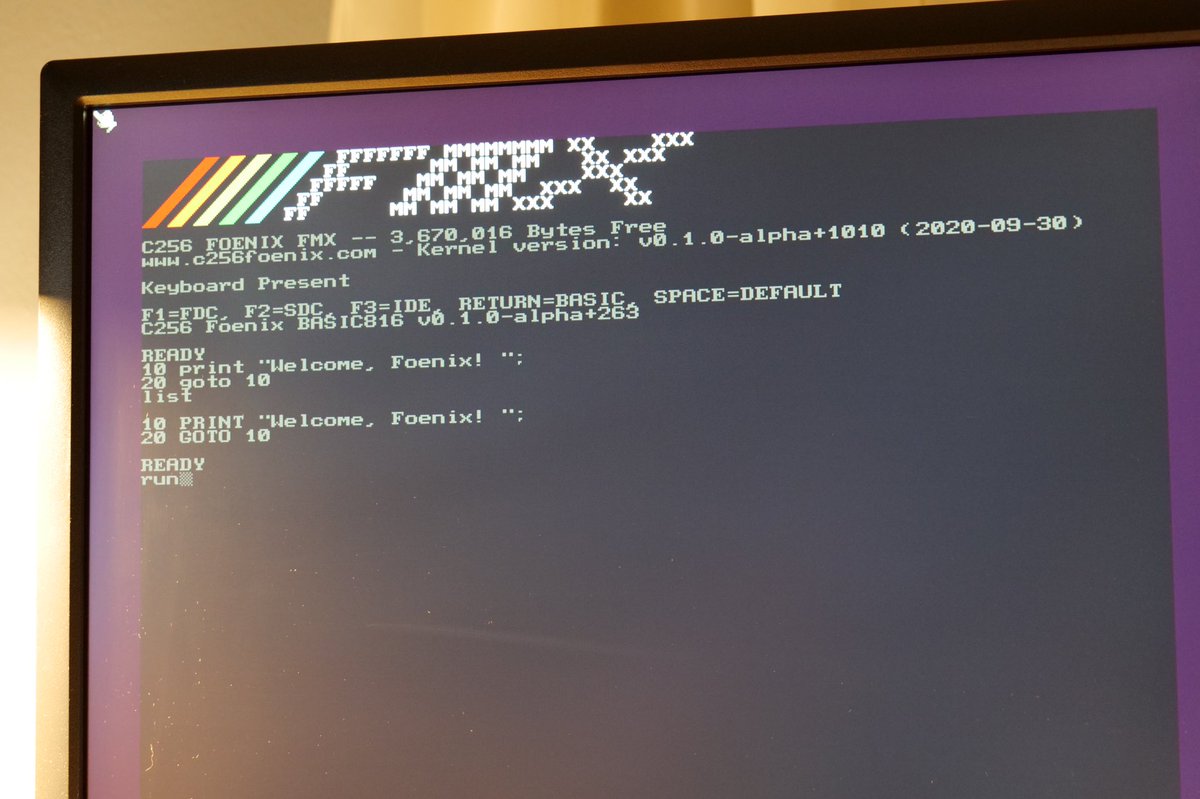 Heard of it, but couldn't get the souped-up FMX edition? Good news! @StefanyAllaire is working on a new model for $195! Fewer FM chips, joy ports, and RAM; no floppy; 3D-print your own case with a provided design. Fully compatible! twitter.com/StefanyAllaire…
(Originally posted to Twitter on October 29, 2020. It received 39 likes and 3 retweets.)