I have to gush a bit about the @remarkablepaper e-ink tablet. This is the first digital tablet I've ever used with paper-like performance, and it's a game changer for me for notetaking and visual ideation.
Yes, I use and love actual paper for notes, but it tends to be a one-way workflow: I benefit from having written the notes, but not from the written notes themselves if I don't immediately transcribe them in some other form, which I rarely do.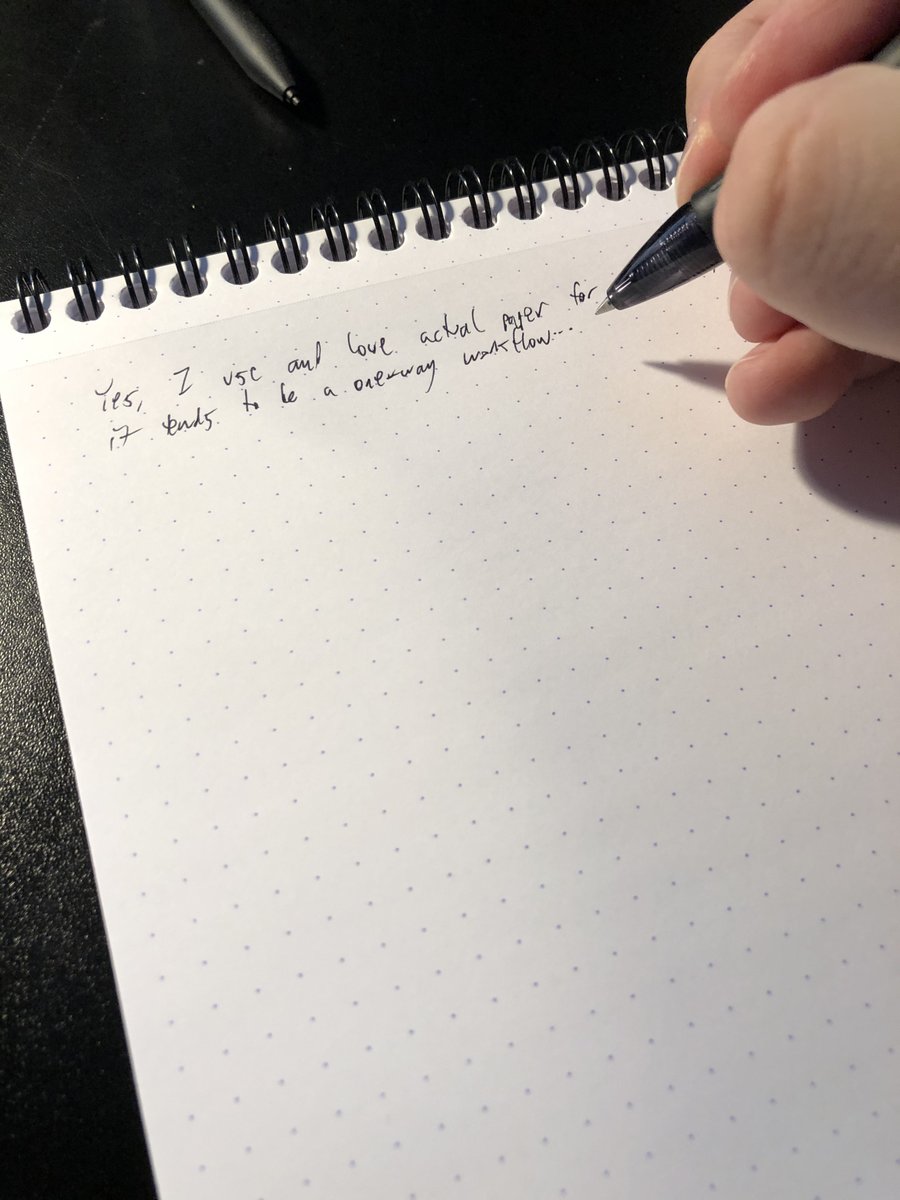 My handwriting is too tight and too lousy for glass tablets. They're fast enough, and I could probably improve performance just by improving my technique. But it's not a paper-like experience out of the box.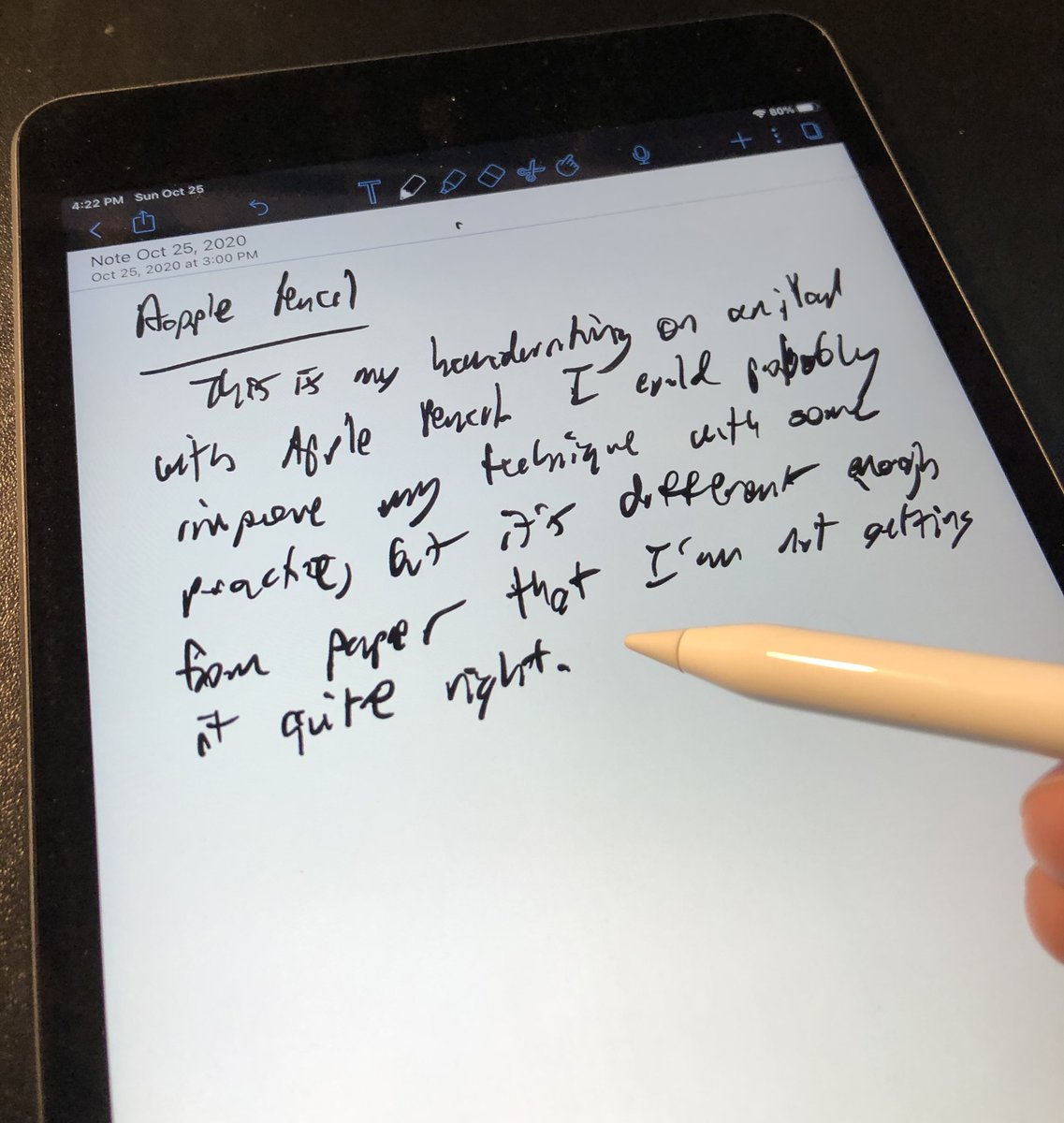 The reMarkable 2 has OCR that's surprisingly good. It's miraculous that it works with my handwriting at all. I can barely read this, but the OCR service can. Alas, like the tablet's storage, the OCR is cloud-based, which prohibits me from using it with my day job.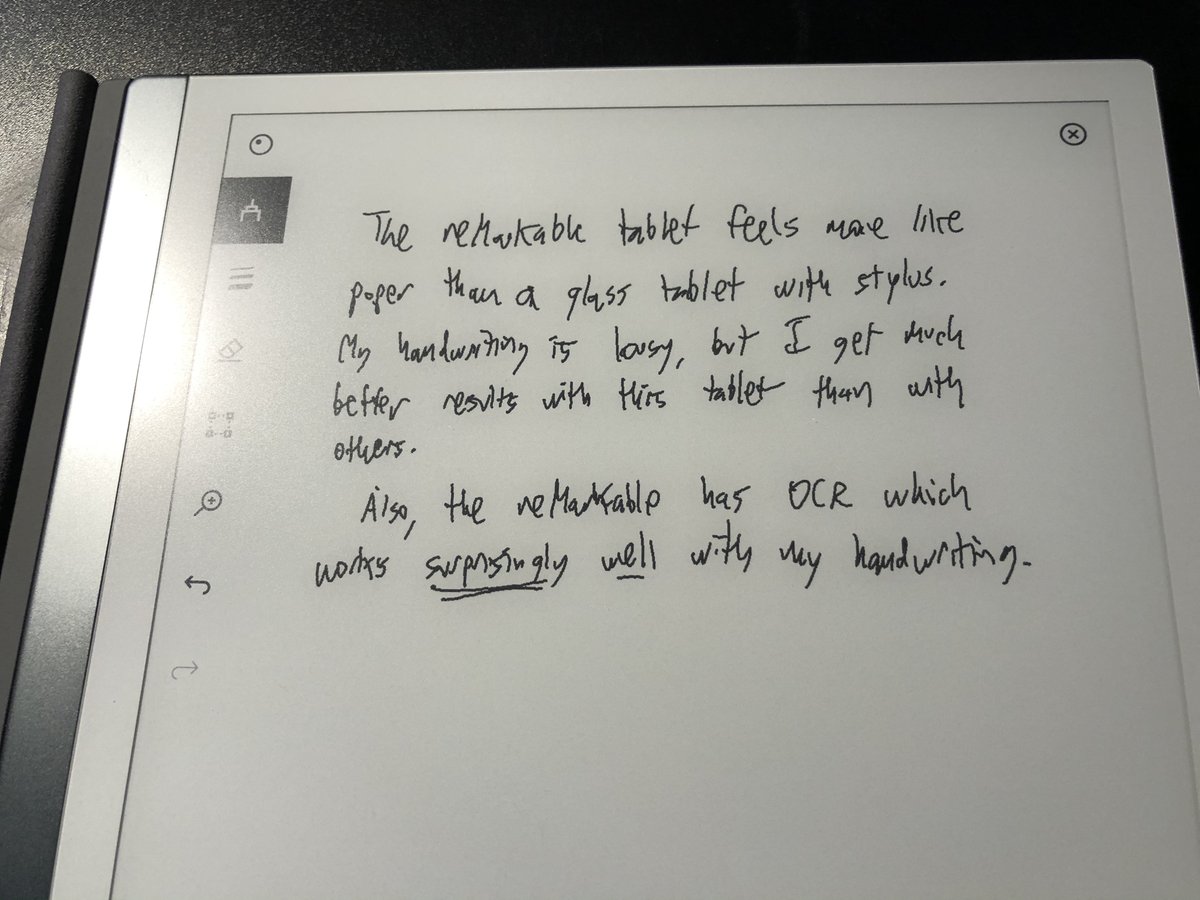 You can access notebooks from a desktop or mobile app, and can email PDFs directly from the device. You can also import PDFs and ebooks, and highlight and take handwritten notes.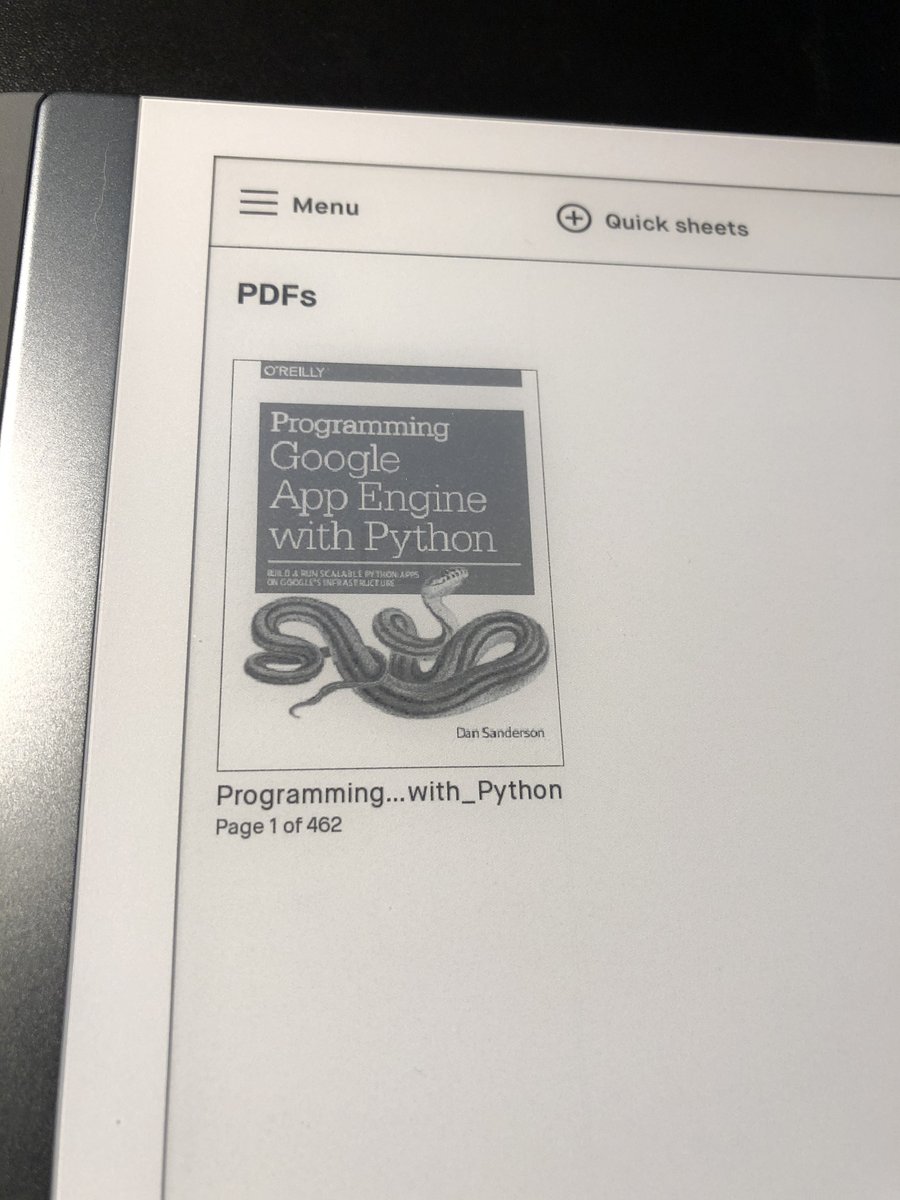 The reMarkable 2 tablet without stylus is $399, and you can get the basic stylus for $49 or the fancy one with the eraser end for $99. I also have the fanciest leather case, which is $149. remarkable.com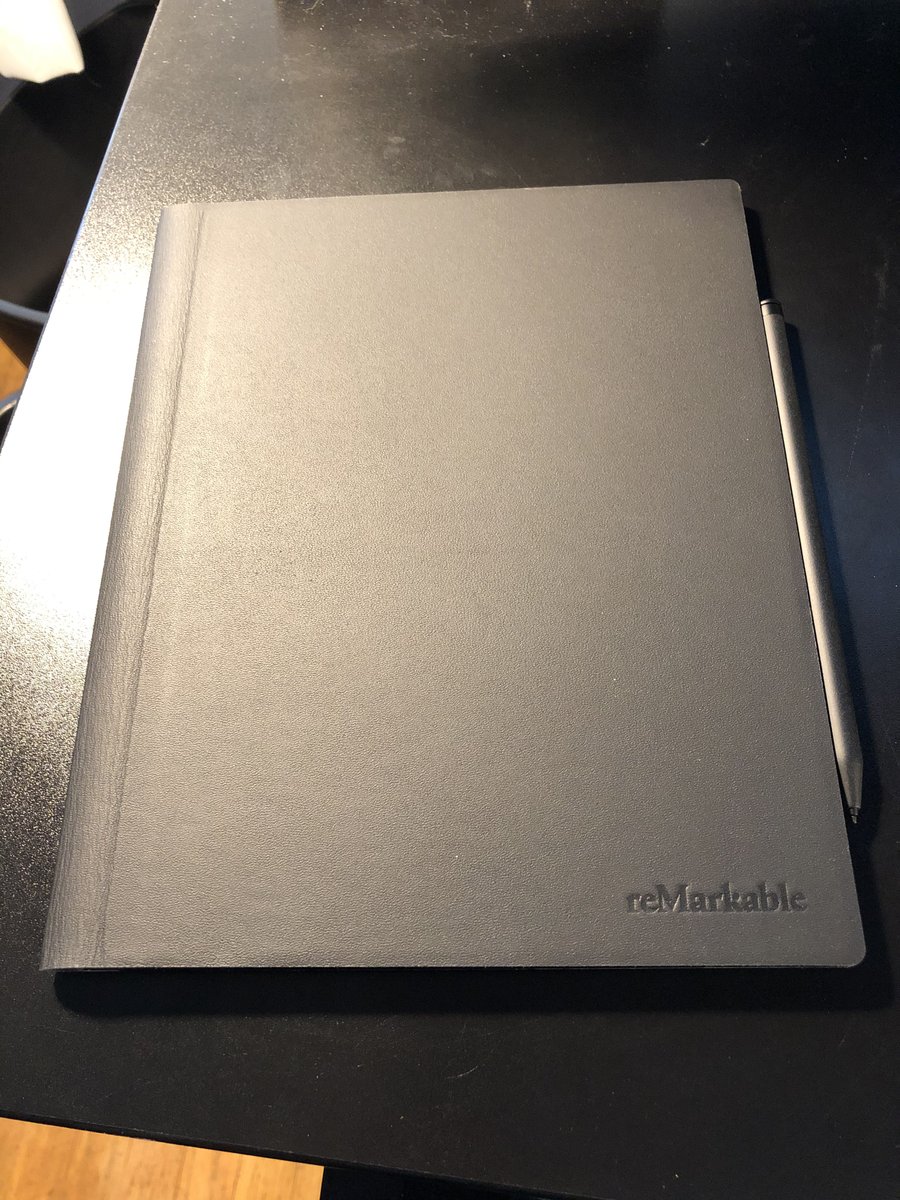 Bonus video of me doing the OCR test.
Features I like that I forgot to mention:
The stylus uses no power and attaches magnetically to the side.

It comes with "templates" for new notebooks with different kinds of paper, including graph, to-do, calligraphy, and sheet music. You can also provide custom templates.

The digital pen styles include a couple of decent art pens.

The stylus is pressure sensitive, with some art effects for some pens.

Editing has layers, like Photoshop.

Easy select-and-drag, zoom.

Undo and redo.

A special "quick sheets" notebook that's easy to access.
And a new "beta" feature: LiveView can stream what you're drawing to your computer over wifi. I'd love to try this while sharing a window on a conference call.
Modest correction, in case I accidentally implied otherwise: There's 6+ GB of local storage, and notes and books work fine without wifi. OCR does require wifi. Overall, still unfriendly for paranoid employers. But you can take it traveling easily.
reMarkable runs Linux, supports USB ethernet, and displays its IP address and SSH password to comply with the GPLv3. It's easy enough to make local backups, if you know how. There's a community wiki of specs and hacks, including some friendly helper apps! remarkablewiki.com/tips/start
(Originally posted to Twitter on October 25, 2020. It received 10 likes and 1 retweets.)