Got my new tip calculator! Time to get organized…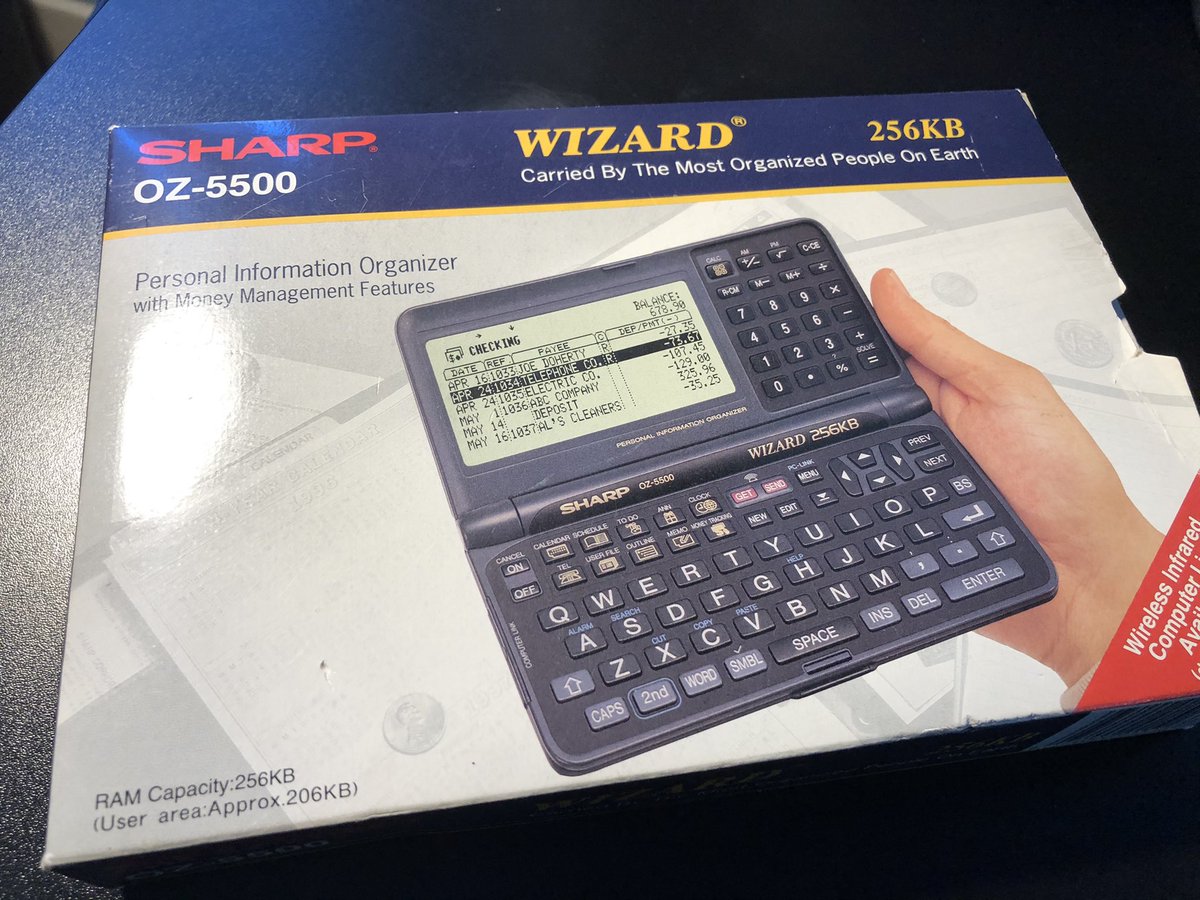 The Sharp Wizard OZ-5500 is a newer model and this one is in box and in excellent shape. It doesn't support the expansion cards of older models. It can transfer data between Wizards or a PC via infrared or a cable. I can personalize it with a brass name plate!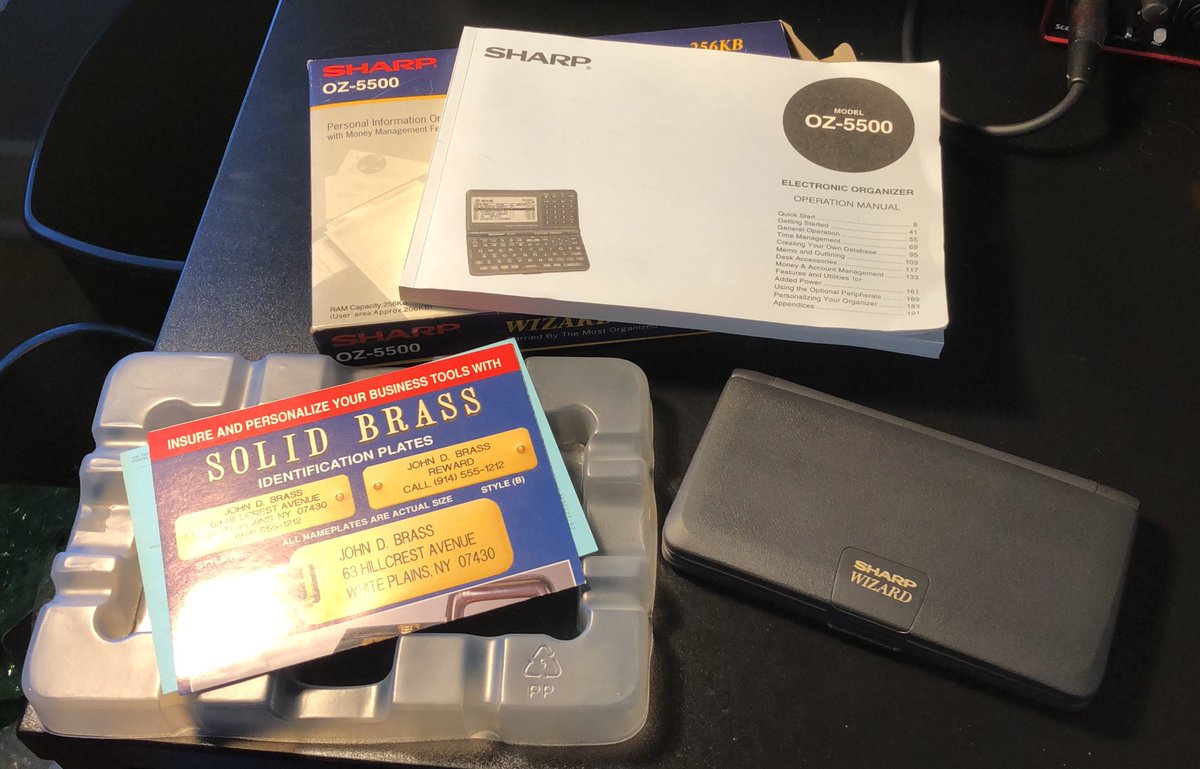 Here's the larger OZ-9600II, with expansion slot and touchscreen stylus. Filthy and non-functional, missing stylus, practically falling apart. Possible repair project but I'd probably need one or two more of the same model to piece it together.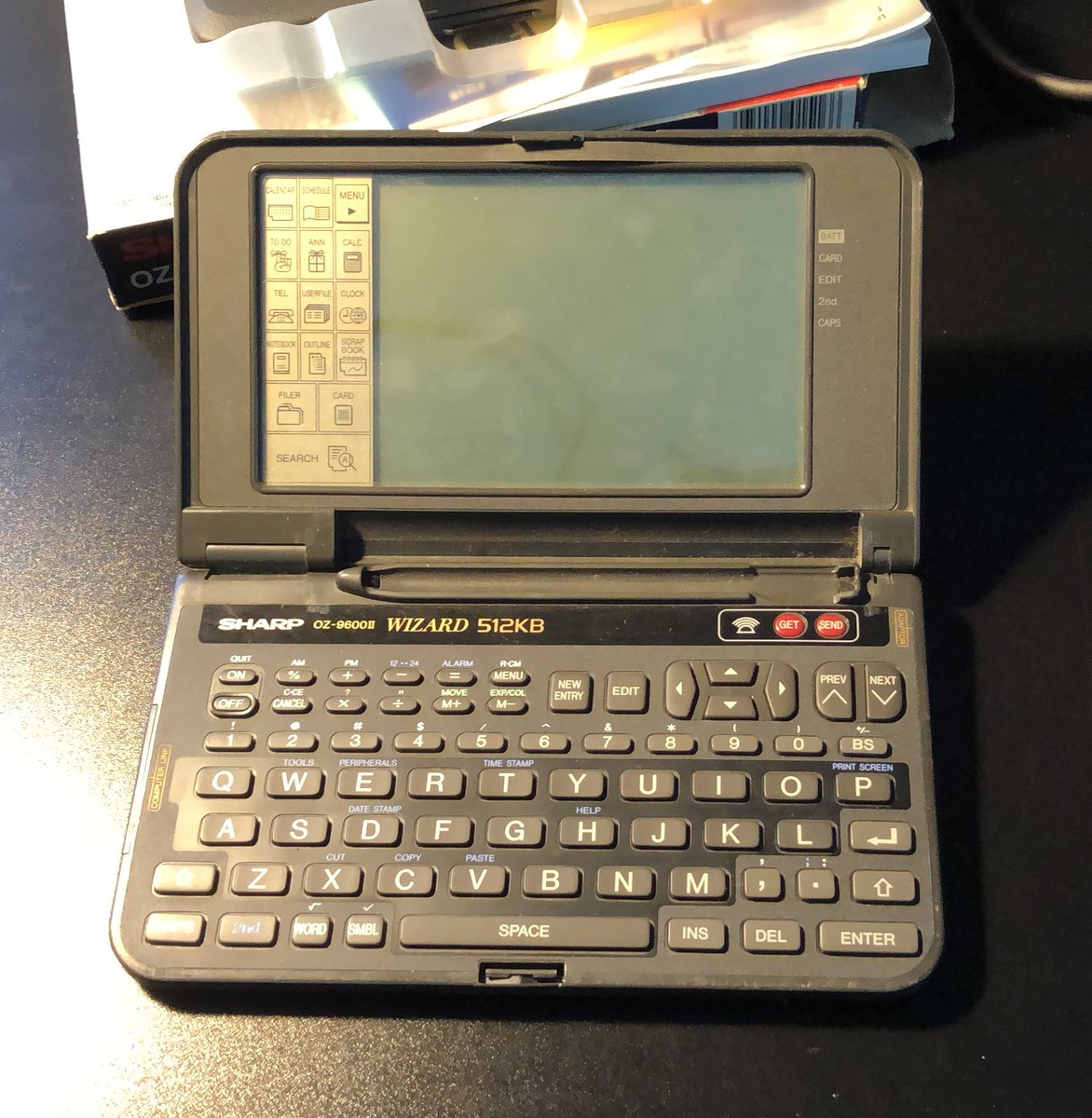 The OZ-7000 was the OG from 1989. The expansion cards are under a see-through touch surface that effectively adds custom app-specific keys for the card. This one just has a RAM expansion.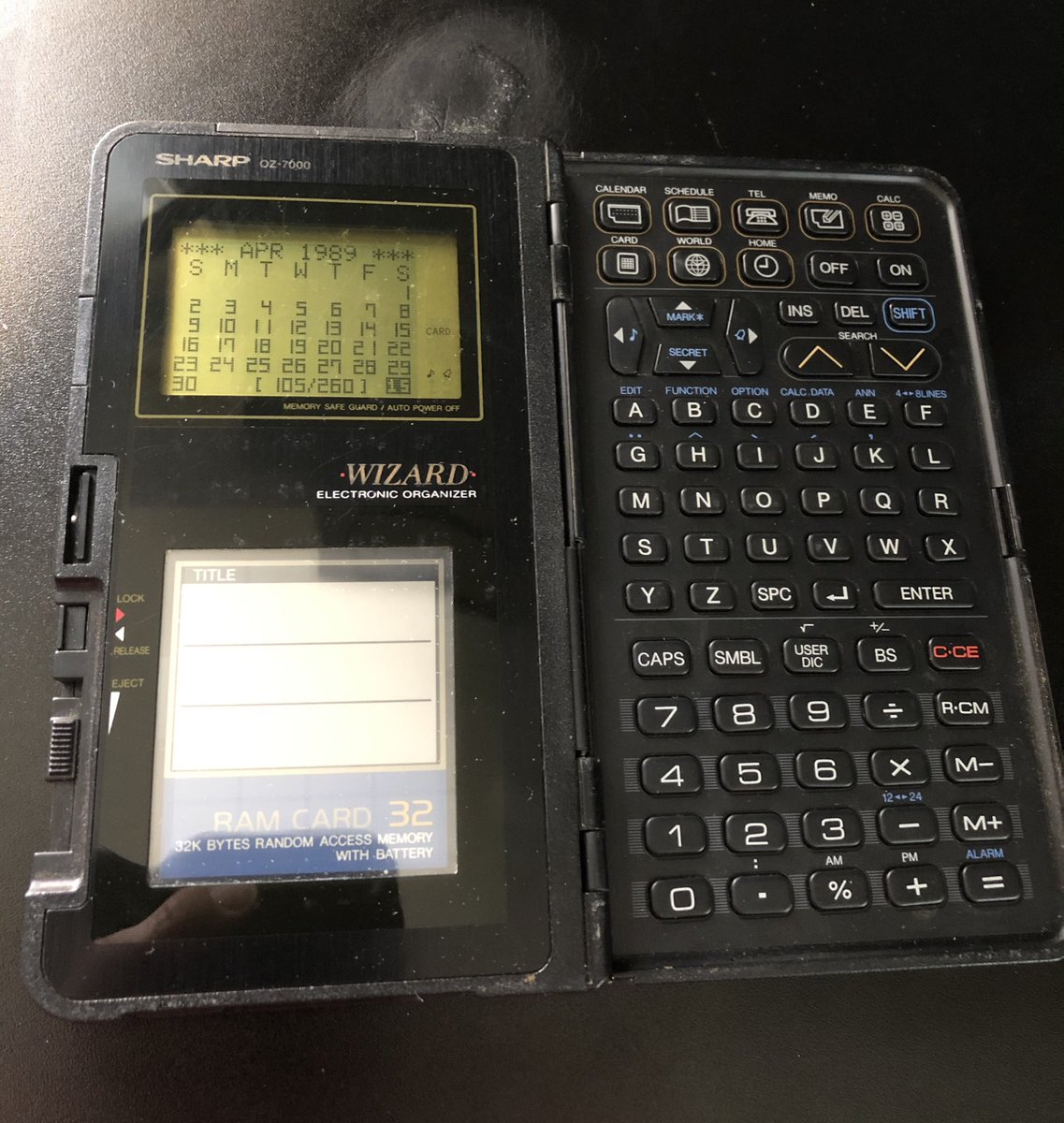 You can tell how much people loved these Wizards by the grimey surfaces and well worn hinges. No wonder so many of them are broken. This one is still running!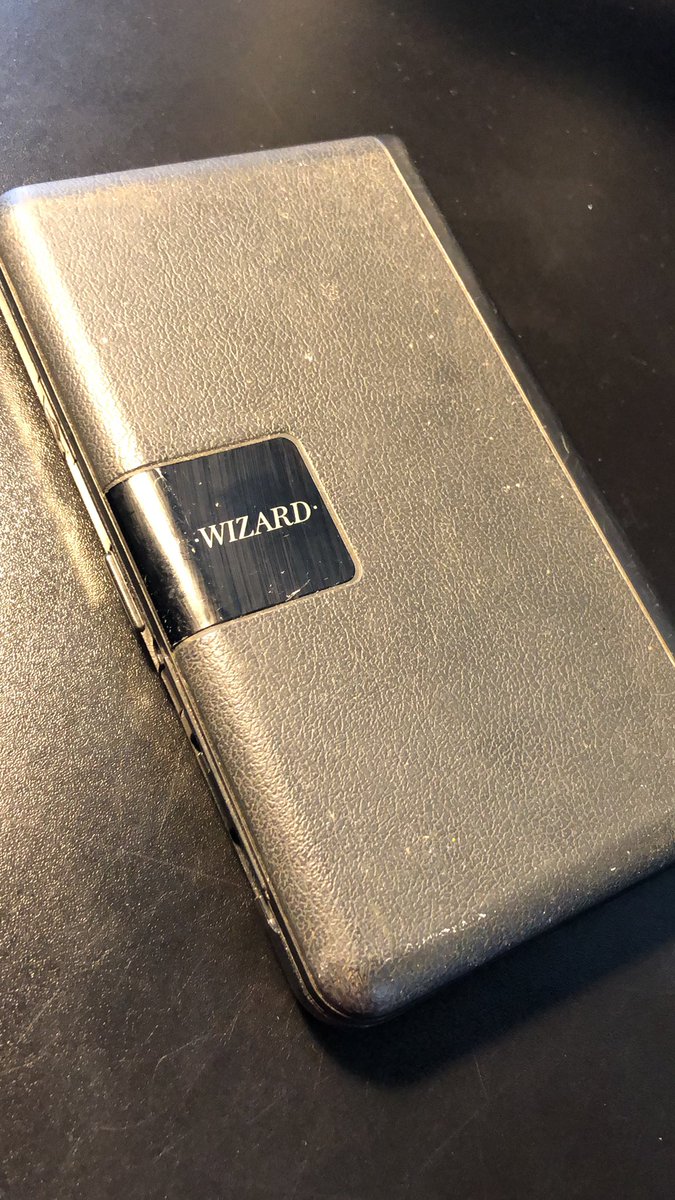 Here's another in the 9000 series, the OZ-9520. Keyboard and screen look quite good, but unit does not power on. The rubberized outer material has failed and is now unpleasantly sticky. I confirmed it's not just filth with several careful passes of Goo Gone, soap, water. 🤨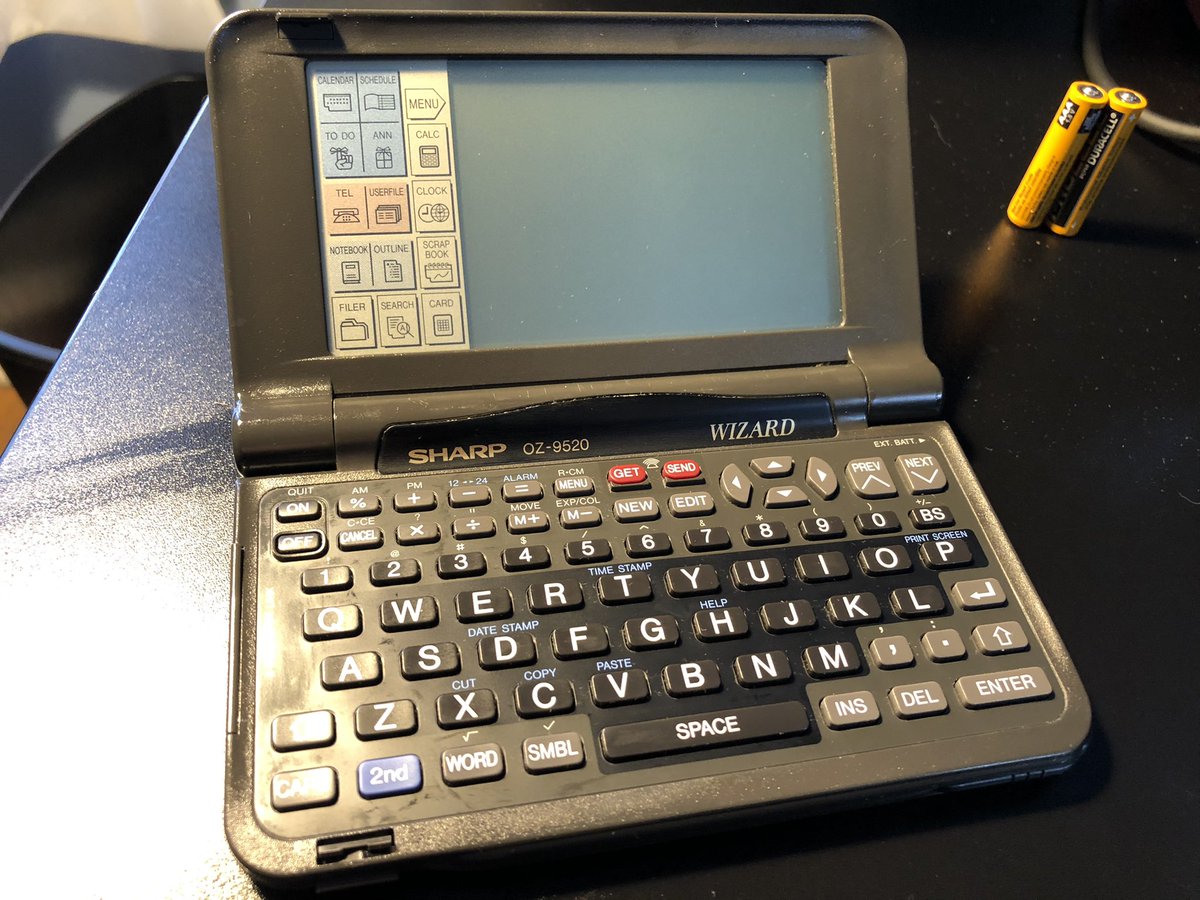 Here's the Thesaurus Dictionary IC card for the Wizard, 42,000 definitions and 500,000 synonyms.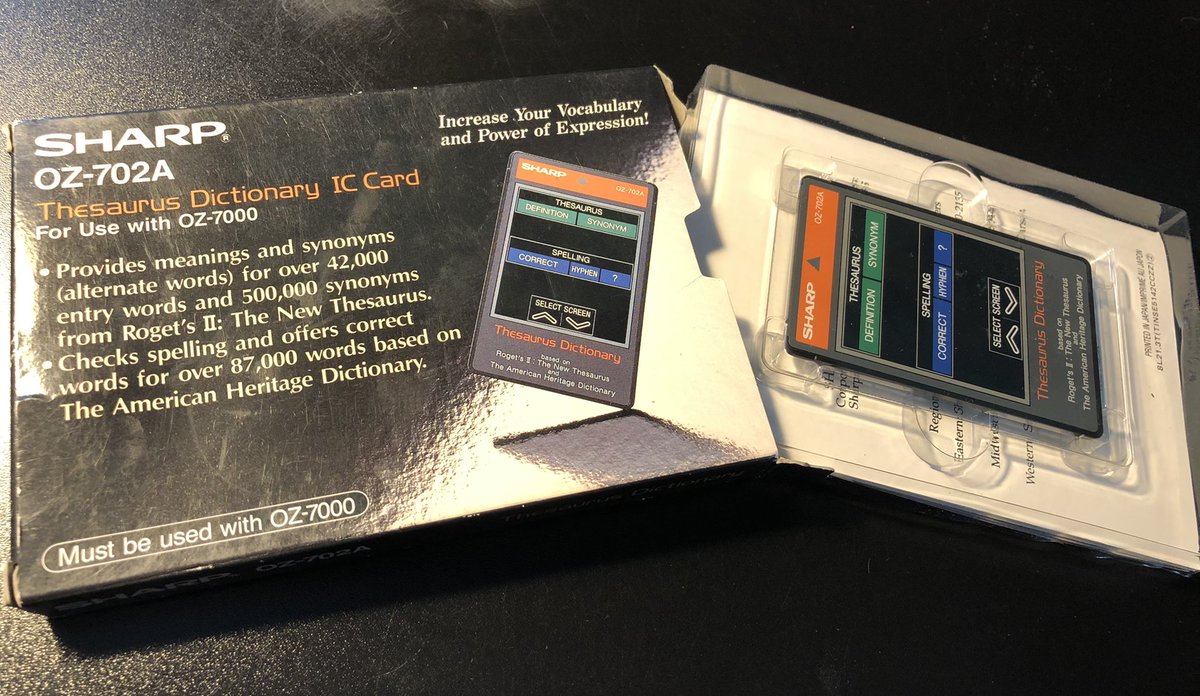 You type the word with the keyboard, then use the "custom keyboard" underlay to select options and page through screens. Very responsive!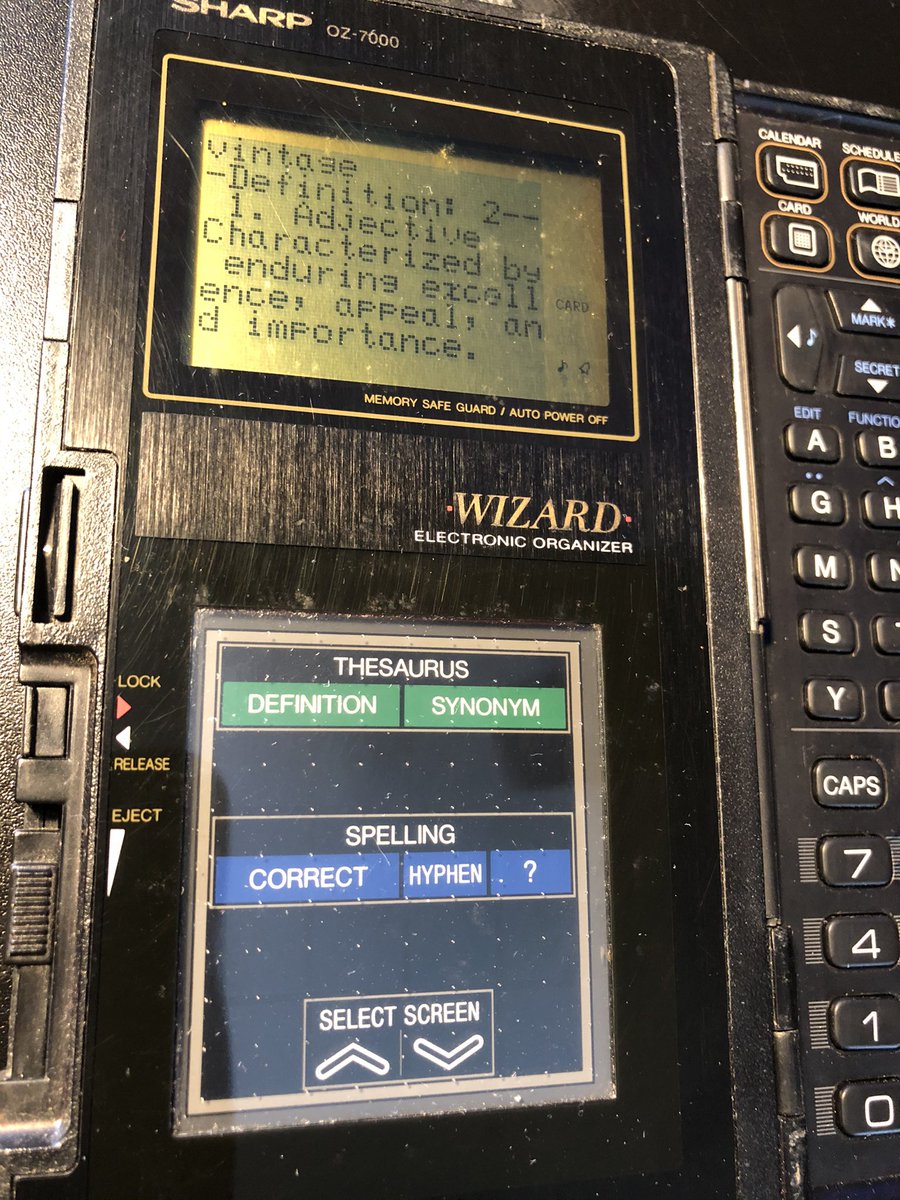 Here's a working OZ-9500 with fax modem and stylus! Bigger screen, stylus+keyboard interface. The same dictionary card works here, but without the see-through touch panel, so instead it draws buttons on the screen. Also a side-by-side with the OZ-7000.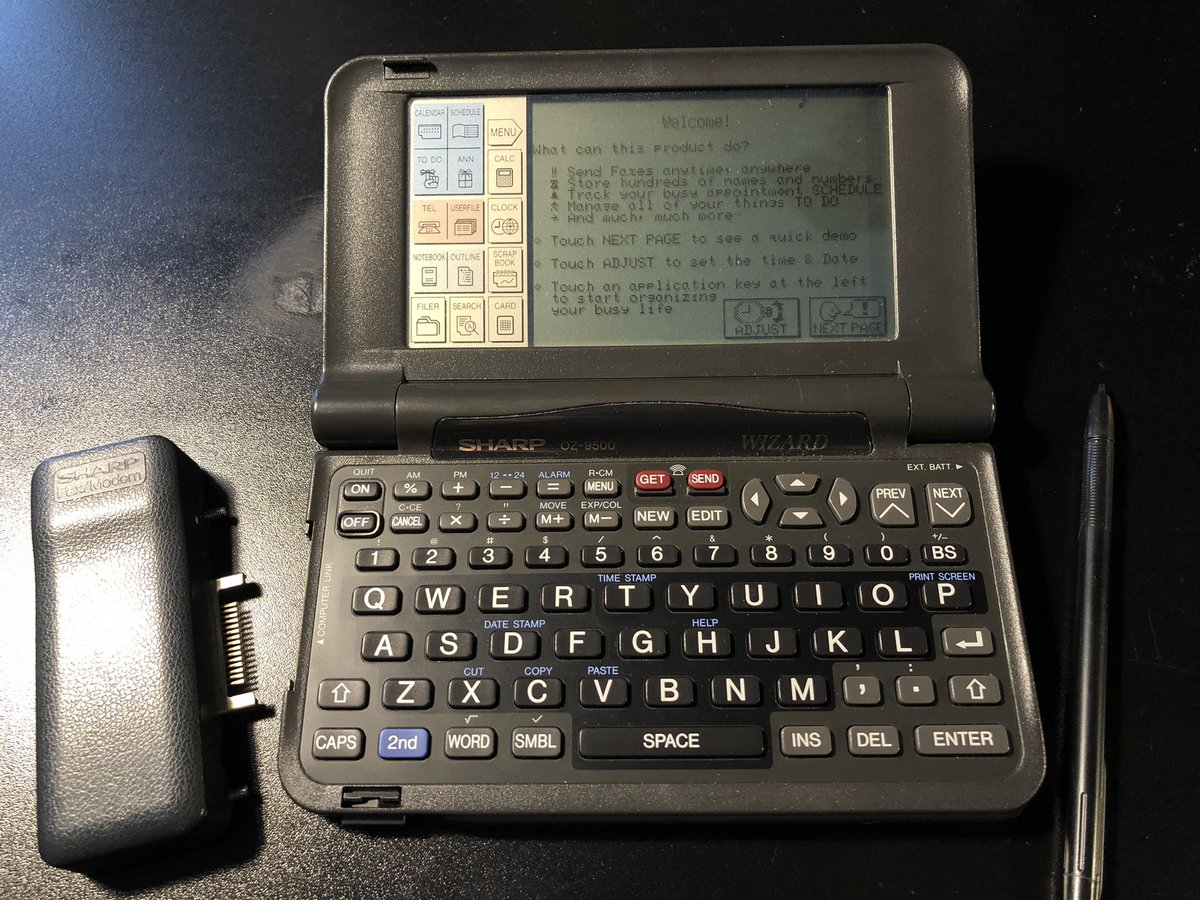 (Originally posted to Twitter on March 31, 2021. It received 10 likes.)