Ultimate 64 in a modern case
Finally getting around to a common Commodore 64 project: putting an Ultimate 64 in a modern pressing of the C64C case. I have a broken "breadbin" that can volunteer a working keyboard with dark (brown) keys…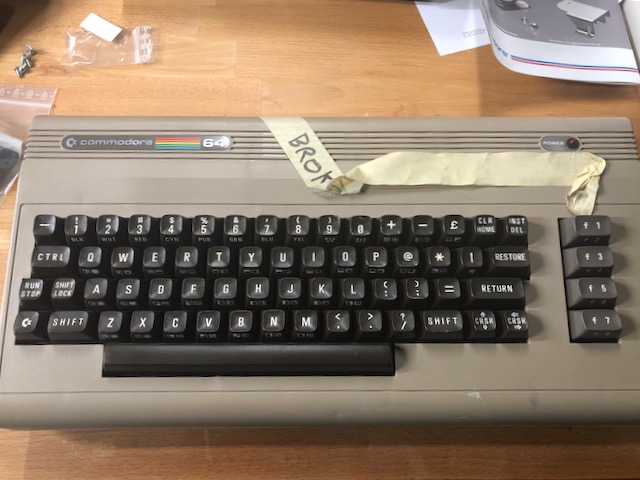 The Ultimate 64 is a port-compatible FPGA-based recreation of the C64 internals using all modern parts. You upload licensed ROM data and it has all kinds of cool management features and peripheral emulations. ultimate64.com/Ultimate-64
Thanks to a successful Kickstarter campaign, we have a stock of recently pressed Commodore 64C cases in various colors from the original molds. You can still buy them from Pixelwizard. breadbox64.com/c64-peripheral… shop.pixelwizard.eu
The Ultimate board fits in either a vintage or new case, taking up much less space than the original. I'm using a common sexy combination of dark keys in a black case. I'm waiting on extra parts like a new power light and internal mounting plastic, but it's good enough for now!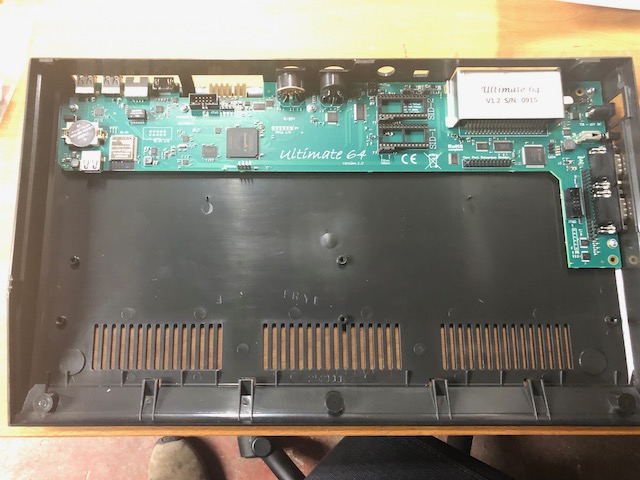 The case dimples from the screws underneath if you're not careful, as I wasn't.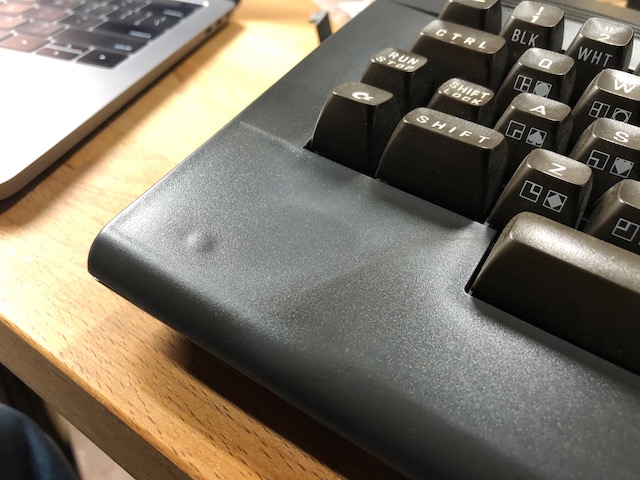 Official licensed ROMs are available from Cloanto in the C64 Forever CD collection, and unofficially but in high quality from online collections. c64forever.com
Shown here the unit is connected to a wide HDMI display, so it's stretched, but it's a clean signal. I have 4:3 displays I can use, this is just a quick test, borrowing the display from the streaming rig. :)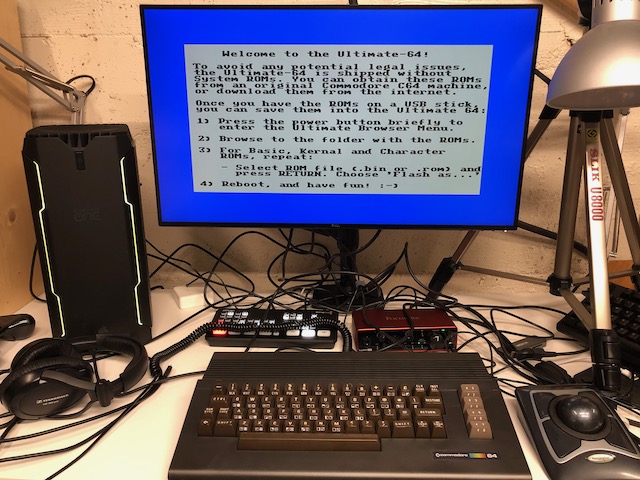 Tons of features to explore: switchable ROMs, USB stick file browsing (d64, crt, prg, etc.), HDMI out, built-in Internet modem, RAM expansion and SuperCPU emulation, SID emulation and two sockets for vintage SID chips. And some kind of video/audio signal network streaming?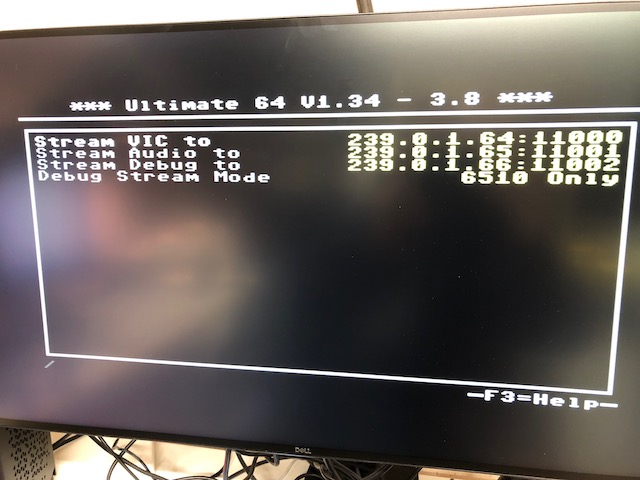 (Originally posted to Twitter on July 15, 2020. It received 2 likes.)