I'm starting an email newsletter for the MEGA65! Subscribe today!
I've wanted there to be a newsletter for the MEGA65 ever since I got one back in March. Owning this retro-futuristic machine can be great fun, but it often involves keeping track of a lot of information: Where's the latest firmware? What games and utilities have people made for it? How do I write my own programs? 2022 has been a year of rapid change for the new platform, and the answers to these questions have been shifting and settling. The community around the platform is growing rapidly as pre-orders get filled, and more people means more activity, more energy, more to keep track of.
Dan's MEGA65 Digest is a new email newsletter intended for MEGA65 owners, soon-to-be owners, wanna-be owners, and anyone curious about what's happening with the project. My goal is to keep it brief and interactive, so there's always something new you can try with your MEGA65 (or with the free Xemu emulator, if you don't yet have a machine). It's not a full magazine, just enough to inspire and inform.
The newsletter is especially for people who aren't yet intimately familiar with the MEGA65. I believe the MEGA65 is a unique opportunity to recreate an elusive quality of the vintage computing experience, a cozy environment for exploration and creativity intended for everyone, not just experienced computer programmers. I want help everyone who received a MEGA65 to make the most of this opportunity, and to find new ways to engage with the computer and the community. Hopefully this newsletter is just the beginning.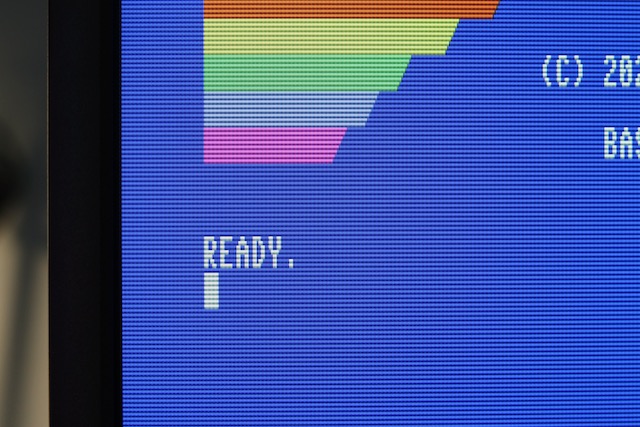 Here's what you can do
I'm extremely grateful for the outpouring of support the newsletter has received since I first announced it, especially considering I haven't posted a real issue yet. If this sounds like a good idea to you, there are a few things you can do right now:
Subscribe. You can get the Digest by email, RSS reader, or the Substack app.
Tell people about it. We want everyone who is interested in the project to know there's a newsletter, so they don't miss out.
A friend of mine has convinced me to do a read-aloud audio version, so for a few issues at least, you can listen to me reading the thing. The audio player should be available from the email, website, or the app. If I can manage to produce these consistently, I might set up a podcast feed. Let me know if that's of interest.
Thank you for your support!
Other MEGA65 projects
I've set up a dedicated MEGA65 page with links to my MEGA65 projects. Subscribing to this blog is the best way to get updates. Of course I'll probably mention my projects in the newsletter from time to time. But, you know, tastefully. 😊